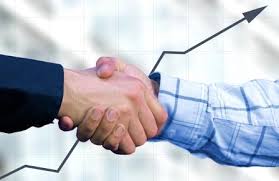 Love them or hate them, banks often play a vital role in the helping their clients maintain and grow their businesses.

Vistage Speaker Roger Martin-Fagg's recent forecast is that the UK is in for a "rocky economic ride" through 2011. Prompted by this to think about cash and banking isssues, Vistage Chair Dr Alex Kent invited Lloyds TSB Relationship Managers Dan Batchelor and Rebecca Kingdon-Saxby to meet with his members at their August group meeting. The objective was to consider how banks and their clients can build stronger, mutually beneficial relationships a challenging economic environment.

We discovered that there are several areas of common ground. For example the characteristics of a good business include a clear vision and strategy supported with business plans and key performance measures. These are also the characteristics of a good business client for a bank such as Lloyds TSB.

However it seems that the strongest business relationships are perhaps only really formed when banks put the client squarely at the centre of the relationship. We heard from Dan about one example where cash transfers from retail outlets to the client's bank normally took 3 days to reach their account. Using their knowledge and partners, Lloyds TSB succeeded in crediting the client's account on the day of the transfer, resulting in better cash flow and cheaper credit facilities.

Alex's conclusion from the meeting is that a banking relationship is not just about securing the cheapest source of finance. A good relationship between banks and their clients could help uncover other areas of significant untapped value.