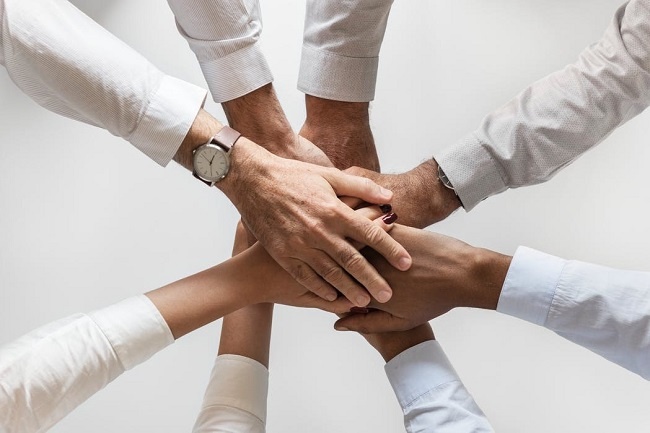 When it comes to the social and economic wellbeing of local communities, business has a vital role to play. If the people are the lifeblood, SMEs are the beating heart. In 2017, 99.3% of all private businesses were small and medium-sized enterprises - and they provided 60% of all employment. SMEs have the ability to shape and influence communities at a grassroots level - and we're not just talking about money.
From employment and fair pay to education and support in areas such as mental health, how you run your business has far-reaching implications for the wider community.
Your leadership and the culture you create have the power to support, inspire and change both your community and your business for the better. Here's how…
Investing in people
How many hours a day do your employees work? Are these hours fair? Could they be more flexible? The number of hours employees work can have a significant impact on their work/life balance, their mental health and their physical health. This, in turn has an impact on the wider community as well as your business.
Statistics from mentalhealth.org.uk reveal that 12.7% of employee absences can be attributed to mental health problems. According to their research, better support in the workplace could save UK businesses up to £8 billion a year. But what about the cost to the community?
At the end of the day, the people who work for you go home and have connections with other people in the local area. When people are ill, this impacts on local hospitals, GP surgeries, mental health charities and families. The systems you put in place can therefore have a direct impact on the community as a whole.
This preventative attitude towards mental health and wellbeing is something that more and more companies are investing in.
Health Innovation Network is a subsidiary unit of the NHS which employs 70 members of staff. Every evening at 7pm, they have a company-wide curfew for sending emails. Chief Executive Tara Donnelly believes it's one of the things which makes a difference to the health and wellness of her team: 'We want to make sure people switch off, so we have a curfew for recharging. You need to be with your family and have a digital detox.'
Employee health and wellbeing has a huge impact on communities and business productivity. That's why Peter Simpson, CEO of Anglian Water, thinks it should be much more than a tickbox. 'Wellbeing is written into our business plan and our annual reporting. It has become a strategic boardroom issue. Employees should be on the balance sheet in the same way as you account for cash. People think it's a bolt-on, but we say this is part of our business strategy.'
To begin with, a wellbeing scheme doesn't need to cost the earth or be too complicated. Even small changes like more fresh air breaks or incentives for walking to work can make a difference, in terms of both wellbeing and making your staff feel valued.
Investing in spaces
In order to enhance a community, you might want to think about the physical location of your business. Over the past few years, the rise of Innovation Districts has heralded a move away from the homogenous, corporate campuses of Silicon Valley and a step towards integrated urban spaces that incorporate work, housing and recreation.
Innovation Districts are shared, open spaces usually housing multiple businesses which are easily accessible. They provide a hub for the community, and in cities where they exist, the changes have been notable. A study by The City Observatory found that the number of young college graduates living within 3 miles of city centres and innovation districts has risen by 37% since 2000.
Of course nobody is suggesting you need to create your own business ecosystem but you could consider joining one or simply harness some of their principles. By becoming a more attractive employer, you could change the long-term future of the community; young people are more likely to feel inspired and motivated by the idea of working for your company.
Think about how easy it is for employees to get to work. Are there good transport links? Is there a safe area for people to keep their bikes? Could you offer better flexibility to help with childcare or other family commitments? All of these factors can make a significant difference to your employees and the community as a whole.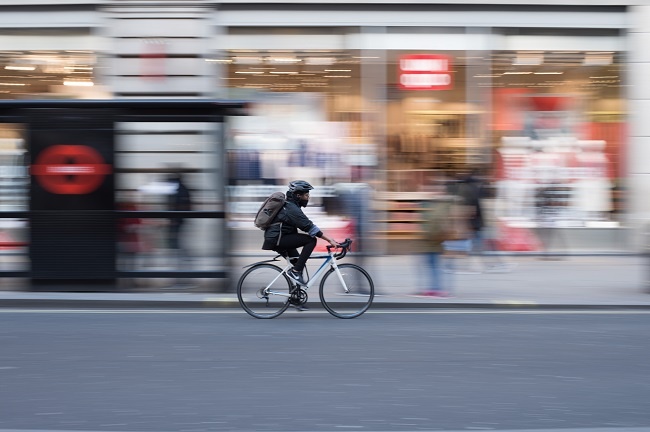 Is there a pleasant outdoor space? Creating even a small garden or green patch where employees can get some fresh air or enjoy the sunshine can lift spirits and boost morale. A 2012 study found that people were 50% more creative and effective at problem solving after being immersed in nature.
What else could you provide onsite? Could you make your office a more light, open and inspiring space? Even something as simple as adding artwork or plants to your office can transform your workplace. Anything you can do to add value to your space and location will help to motivate, inspire and energise employees, all of which boost productivity.
Investing in learning
Educational schemes such as internships and graduate positions provide highly effective ways for businesses to help the local community - and at the same time help themselves. According to government figures, in 2017, 75% of business owners said that apprenticeships improved the quality of their service or product and 92% of apprentices said their career prospects had improved.
Hiring interns or offering an apprenticeship scheme provides training and learning opportunities for young people in the community and gives you a chance to test their abilities before potentially hiring them.
Interns may be novices, but a fresh perspective can be valuable and it's important to remember that great ideas can come from anywhere. In addition to this, young people are likely to be tech savvy and clued up on things like social media, so you could use their insights to boost your social media strategy.
Perhaps the biggest benefit of hiring interns is the opportunity to create authentic brand advocates. Provided your scheme is well-structured and mentored, an intern or newly hired graduate is likely to talk positively about your company to their peers and family. This symbiotic relationship can have a positive impact on both your customer base and recruitment. When you're perceived as a good employer within the community, you're much more likely to attract a higher number and better quality of applicants.
In addition to mentoring and internship, a good way to nurture talent within the community is by giving talks in local schools and universities. Pupils can learn what employers are looking for and what kinds of opportunities they can expect, and you can position yourself as a potential future employer.
Investing in staying local
A simple yet effective way to support your local community is by keeping things, well, local. Do you use local suppliers? Where do you host your events? Do you use local currency where possible? Think about the changes you can make to support other businesses.
Apart from the obvious financial benefits to the local economy, going local boosts morale and helps to create a positive community spirit. It also benefits your business in more than ways than one.
Due to size and proximity, smaller, local suppliers are often more reactive to changing needs than their global or national counterparts. If you suddenly receive a huge order, a local supplier is much better placed to get you what you need in time. Using local companies also makes it more likely you'll have a stronger relationship with them - after all you can't pop in for a coffee and a chat if your supplier's in Nebraska.
Of course, all the traditional ways in which businesses help communities still stand. Getting involved with local initiatives, supporting fundraisers and donating to charity all serve to boost your local area and show your commitment to being a valuable part of the community.
Investing in your community isn't about being nice, it's more strategic philanthropy - and as with any investment, it needs to provide a return. By taking a structured, focused approach towards community investment, you can make a real, long-term difference both to the people around you and to your business.