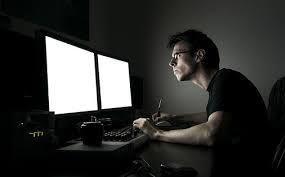 Work never finishes for some employees as the dawn of the smartphone means some working adults answer work-related calls and emails at home.

A study by OnePoll on behalf of Good Technology, cited by hrmagazine.co.uk, suggests that a massive 93 per cent of adults continue working when they have left the office for a total of three hours and 31 minutes each week.

Around 20 per cent of employees go the extra mile in order to impress their superiors while 37 per cent continue working in order to keep on top of things. In addition, just under half do it to simply keep organised.

However, it's important for employees of any level, from CEO to shop floor worker, to keep their work/life balance in check by enjoying some downtime after office hours.

Andy Jacques, general manager EMEA for mobile security software company Good Technology, commented on the figures to responsesource.com: "There was a time when it was difficult to continue working outside of the office without carrying a laptop. But with today's 'always on' society, people are pretty much working from the moment they wake up until the moment they fall asleep.

"Smartphones and tablets have made it much easier to be able to work on the move, and that's helping people choose when and where to get things done. At the school gate, on the train or in the queue at the coffee shop, this new wave of connected device is enabling people to be more productive than ever before," he added.