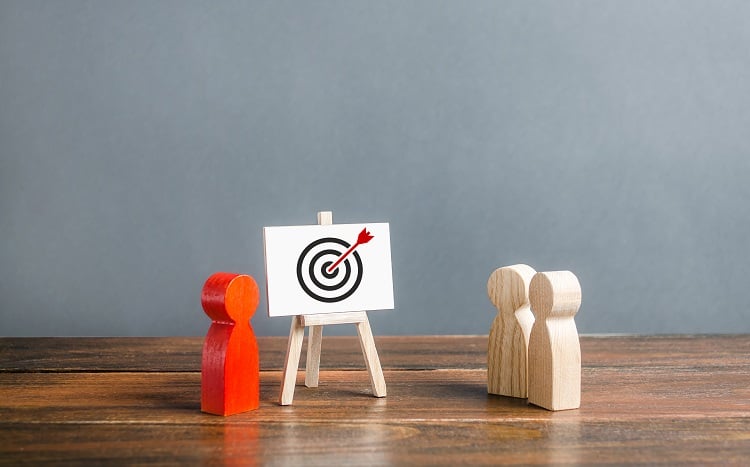 Most business owners understand the importance of marketing, but in the heat of running a business, marketing activity often takes a back seat to service delivery.
But if you want to sell your business, potential investors will shine a very bright spotlight on your processes for acquiring and retaining customers.
Assuming that the rest of your business processes are sound, you might be surprised to learn how much you can do to polish your marketing strategies in the lead up to a sale and so help maximise your business' value.
Vistage Chair, Harry Marsland has worked with over 100 companies, including McCann-Erickson, Tesco, Virgin, BT and Ordnance Survey, over the course of his long and successful career in advertising and marketing,
In this article, Harry explains how he has supported a wide range of SMEs to get their marketing in shape, often in a matter of months, so they can sell for maximum profit.
Promote your business strengths
The common trait amongst the businesses Harry has supported, which saw the best results, is that they had a great customer base and a strong offering. But they simply weren't broadcasting their success as well as they might.
Harry explains, "In these cases, the business was strong in other areas. It was good with customers. It had a good strong unique selling proposition. Ultimately, it was doing something better than its competitors in some areas. The business just wasn't selling itself as well as it could, which meant that getting its marketing in order was the final piece of the jigsaw."
The point?
If you haven't got everything else in place for a sale then even the most effective marketing will fall flat on its face because, as soon as investors look under the hood, they'll see the truth.
On the flipside, if you have everything in order, and you are genuinely better than one or more competitors in one or more areas of business, then you need to hone in on that feature and promote it!
Consider: who are you selling your business to?

Before you can leverage marketing to help you sell your business, you first need to know who you want to sell it to.
As Jo Haigh explained in our article, Growing a business to sell: exit strategies, there are 4 primary exit strategies for SMEs:
Management buy-out.
Selling to a private equity investor.
Horizontal trade sale, which means selling to a competitor.
Vertical trade sale, which means selling to a customer or supplier.
The most common and the most lucrative exit strategy for SMEs is a horizontal or vertical trade sale, in which case you can often identify and make a list of all prospective buyers.
What is your key selling point for your buyer?
Let's say you decide on a horizontal trade sale, so you want to sell to a competitor. The next step in the process is to answer the question:
What is the one thing that makes your business an attractive investment for competitors?
Is it your team of experts? Geographic position? Your control of a market niche? The loyalty of your customers? The opportunity to cross-sell? The opportunity to increase market share?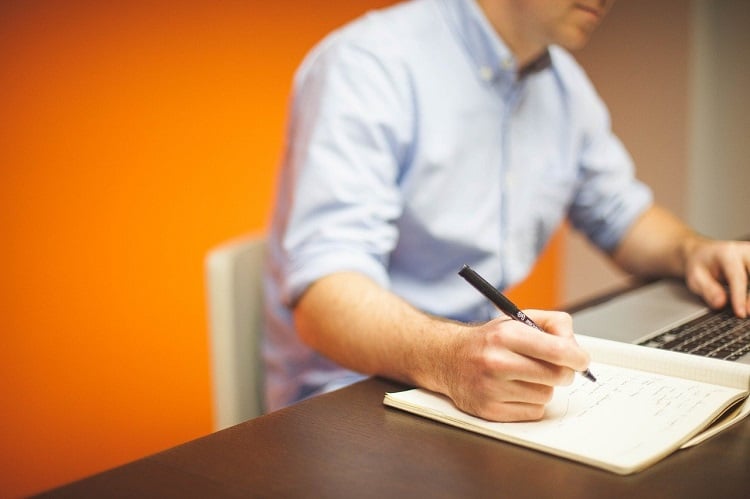 As Harry says, "Once you understand your key selling point, draw attention to it through your marketing efforts. Do active marketing to attract customers, but make sure your prospective buyers see it as well, and that it sells them on buying you out."
"Make it easy for your competitors to see exactly why they should buy you out. Do everything you can to make yourself a nuisance. Make them feel the pain of how effectively you are stealing their customers."
If you can unsettle competitors in this way, they will only have three options: (1) ignore you and let their business suffer, (2) compete with you, or (3) remove you from the marketplace by buying you out.
Getting your marketing in order
Harry recently helped sell a B2B company for approx £3 million. It was a good company but its marketing was a mess. Harry knew they needed to make the company attractive to prospective buyers, not just customers. So, he aimed to very quickly make them look like an organisation with a very organised, effective marketing function.
Here are the practical steps that Harry suggested the business should take to visibly boost their marketing which might also apply to your concern.
Website upgrade
Most business websites can be made a lot more effective at attracting customers and presenting the business as an attractive investment. Plus, websites can be upgraded in a couple of months, so this was a quick win.
Email marketing
The business ramped up the quality and consistency of its email marketing and, in the owners first meeting with a prospective buyer, the CEO quoted the headline of one of the new campaigns. It clearly made an impression!
Leverage direct marketing
The business started using direct marketing to acquire customers. Adding a new marketing channel can be attractive to investors as it's another source for acquiring clients.
Being proactive
This business also used direct marketing to find investors. Rather than going through a broker, they made a list of prospective buyers and made direct contact to ask, in effect, whether they would like a conversation. And they did!
For a crash course in direct marketing strategy, check out Getting Everything You Can Out Of All You've Got, by Jay Abraham.
Networking
The business began attending exhibitions, demonstrating their products and services, and generally made a highly visible effort that they were investing in client acquisition.
Optimising social media accounts
It's easy to host social media accounts, but harder to maintain them. Investors may want to see that the business is active on particular platforms and is leveraging the opportunities they present. This Sprout Social guide is a good place to start.
Improve your personal brand
As a business owner, your personal brand is important, too. Is your LinkedIn profile up-to-date? What do people find when they search your name on Google? Have you been published in the press? These are all things you can work on to increase the value of your business prior to a sale.
Invest in Search Engine Optimisation (SEO)
SEO is a long-term marketing strategy, but it's also the most attractive to investors because it has long-term value. So, even if you're looking for a quick sale, it makes sense to invest in SEO. You never know how long the sale process will go on for, and if it ends up taking two or three years, you'll wish you started doing SEO.
Marketing is all about communicating the strengths and unique offerings of your company to its customers. When you intend to sell, it's important to realise that your business' potential buyers also become your audience from a marketing point of view. As Harry says, "If you have a strong offering to customers and well organised company processes, make sure this is clear for all to see. Especially your prospective buyers. You'll most definitely reap the rewards, selling your business at the full value it deserves."