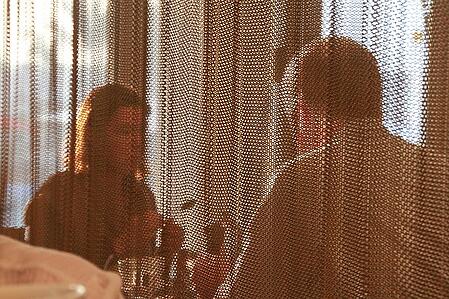 Most if not all businesses will have hidden assets; these are the processes and procedures which people in the business have developed over time to make things easier. However many business leaders will often not be aware of these 'tricks of the trade', even though they are very valuable. These assets need to be recognised, recorded and passed on to other team members as well as any new people who join the business.
I have just spent one and a half days with nearly all the other Vistage Chairs in UK and Ireland, and at these quarterly meetings we spend a lot of time sharing experiences. This helps uncover the hidden assets or 'tricks of the trade' which are really valuable to us and to our group members. Coming away with just one new idea can justify the whole trip.
If, as a business leader you don't know whether your business has hidden assets and what they are - here are four simple suggestions to consider:
Talk to your staff

Find out what are the practical things that they have found to make their jobs easier and deliver a better service to the customer.

Talk to your customers

Find out what are the things that your business does that impresses your customers and therefore gives you a competitive advantage.

Encourage sharing

Allow time for and encourage your staff to come together to talk about how they make their own jobs easier, to see if others would find this useful.

Ensure that you have a culture of continuous improvement

This is probably the most difficult suggestion but the ideal environment is where your staff are always looking for ways to do things better. Don't forget to recognise and reward great ideas!
These processes or procedures cost little or nothing and have a very positive effect on efficiency and customer satisfaction.
In summary, I would encourage you to consider what 'tricks of the trade' can help your business. Do you have a way to make sure that the hidden assets in your business are identified, recorded and passed on?
A simple example:
At a recent retreat meeting of my Vistage CEO/MD advisory group we had an informal dinner at the very nice country house hotel where we were staying. The waiter took our orders whilst we were having some pre-dinner drinks and when the first course was ready he invited us into the private dining room that we had for the evening. After we had sat down they brought out the food and placed the correct items in front of every person around the table; the staff did not need to ask what you had ordered and there was no seating plan. The same thing happened when they brought out the main course and the dessert. I was very impressed with this high level of service; in large groups there can be a scramble to make sure that everyone gets the right food, let alone people forgetting what they ordered!
At the end of the meal I complimented the waiter who was in charge of the service and asked for thanks to be passed on to the rest of the team. I said that I had been very impressed with how they had handled the orders and asked how they managed to place the correct dishes in front of each person. He explained that when he took the orders he wrote up a short description of person, for example what they were wearing, and then the order was noted against the description. Once that had been done it was an easy task to bring the right food to the right person irrespective of where they were sitting.
This is a simple but highly effective system which I would describe as a hidden asset or 'trick of the trade', something which makes things easier for the business and provides a great service for the customer.
More from Vistage: