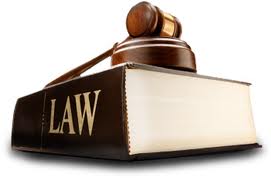 This year sees a whole new raft of employment regulations and legislation plus further legislative changes coming to into our statute book. Some of these plans are more advanced than others and some seemingly draconian. Employment Law is complex and most come with a presumption of guilt in many cases – if you are to be prosecuted taking advice from your own lawyer is always essential.

THE EQUALITY ACT 2010 WITH EFFECT FROM APRIL 2011.

It will be illegal to ask questions about health and disability during recruitment.


It is now legal for an employer to achieve a more diverse workforce by giving them the option, when faced with candidates of equal merit, to choose a candidate from an under-represented group.


_____________________________________________________________________

THE BRIBERY ACT 2010


The Bribery Act will penalise companies whose employees engage in bribery if the company does not have appropriate policies in place to prevent it. The penalties are severe including fines and imprisonment. Companies should ensure that they have appropriate policies in place and that these are communicated to their employees. Significant fines and imprisonment of up to 10 years could be the result of a failure under the Act.
The strategic offences
Bribe another person in the following two scenarios:



Where the person offering the bribe intends the advantage received to bring about an improper performance of a relevant function or activity by another person or to reward such improper performance.




Where the person offering the bribe knows or believes that the acceptance of the advantage offered, promised or given, in itself constitutes the improper performance of a relevant function or activity.






Accepting bribes. The offences are set out in the form of 4 scenarios in which an individual requests, accepts or agrees to receive a financial advantage. These scenarios provide that the link between the advantage and improper performance may take 3 forms:



The recipient of the bribe may intend the improper performance to follow as a consequence of the request, agreement to receive or acceptance of the advantage.




Receiving, agreeing to receive or accepting the advantage may itself amount to the improper performance.




The advantage may be a reward for the improper performance.







To bribe a foreign public official. A person is guilty of this if his intention is to influence the official in his capacity as a foreign public official. This offence only covers giving and offering bribes, not accepting.
To fail to prevent bribery. If a person associated with it bribes another person with the intention of obtaining or retaining business or a business advantage for the company. A company can be guilty of this regardless of where the offence took place.
There is a defence open to the company if it can show that it has in place adequate procedures to prevent bribery.
A relevant company is:



A body which is incorporated under the law of any part of the UK and which carries on a business anywhere.




Any other body corporate (wherever incorporated) which carries on a business, or part of a business, in any part of the UK.




A partnership which is formed under the law of any part of the UK and which carries on a business whether there or elsewhere.




Any other partnership (wherever formed) which carries on a business, or part of the business in any part of the UK.








A person is associated with a company if they perform a service on behalf of the company, it is irrelevant in what capacity the service is performed. It may be performed as an employee, agent or subsidiary.
For offences committed with the consent or collusion of a senior officer of a body corporate, the officer as well as the body corporate is guilty of the offence. This includes directors, senior managers and the company secretary.

THE DEFAULT RETIREMENT AGE (DRA) – FROM APRIL 2011

· The DRA is being phased out over a transitional period running until 30 September 2011. Details are set out in regulations that came into force on 6 April 2011. The last date an employee could have been given notice of retirement under the DRA was 5 April 2011
If an employee is due to retire under the DRA, employers must have already given a minimum of six months notice of retirement but no more than 12 months notice before 5 April. If this notice was given, the retirement can continue providing the following conditions are met:



The DRA procedure, as set out in the previous Employment Equality (Age) Regulations 2006, is followed correctly (including the employee's right to request to stay on is given serious consideration by the employer).




The person retiring has reached 65 or the normal retirement age (if this is higher) before 1 October 2011. Therefore an employee must be 65 by the 30 September if they are to be retired using the DRA.






If an employee requests an extension of their period of notice of retirement you can agree this and still rely on the DRA provisions to enforce the retirement, providing that the extension is no more than six months and the employee retire on or before 5 October 2012. The employee's right to request to work beyond retirement ceases on 5 January 2012.
This means workers will retire when they are ready to, enforced retirement will only be possible if it is objectively justified.
You must avoid discriminating against all workers on the grounds of age.
This legislation will be applicable to all employers and all company sizes and sectors.

ADDITIONAL PATERNITY LEAVE (APL)

If you are a new dad and your partner is returning or has returned to work, you could have the right to up to 26 weeks' Additional Paternity Leave.
You may qualify for Additional Paternity Leave and Pay if either:



You are the father of a child due on or after 3 April 2011.




Wife, partner or civil partner is pregnant and due to give birth to a child on or after 3 April 2011.




Receive notification that you are matched with a child for adoption on or after 3 April 2011.




Spouse, civil partner or partner (including same-sex relationships) is adopting a child from overseas and the child enters Great Britain on or after 3 April 2011.








If your partner has returned to work, the leave can be taken between 20 weeks and one year after your child is born or placed for adoption. You may be entitled to receive Additional Statutory Paternity Pay during your partner's Statutory Maternity Pay, Maternity Allowance or Adoption Pay period.
Additional Statutory Paternity Pay is paid if you either:



Take Additional Paternity Leave.




Ø Are not working for the purposes of caring for your child, during your partner's Statutory Maternity Pay, Maternity Allowance or Statutory Adoption Pay period.






To qualify for Additional Paternity Leave you must be an employee. For Additional Statutory Paternity Pay you must be an employed earner and both you and your partner must meet certain criteria that are set out.
You can take Additional Paternity Leave if you are an employee with an employment contract. To qualify for leave, you must have been with your employer for at least 26 weeks' by the qualifying week.
You must also still be employed with that employer the week.
For you to qualify for Additional Paternity Leave you must be taking the time off to care for the child and child's mother or adopter.
For you to qualify for Additional Statutory Paternity Pay you must be an employed earner. That is you must work for someone who is liable to pay the employer's share of your class one National Insurance contributions. You must also earn at least the lower earnings limit (LEL) for National Insurance contributions in force at the end of the qualifying week.
THE RIGHT TO WORK FLEXIBLE WORKING HOURS
'Flexible working' is a phrase that describes any working pattern adapted to suit your needs. Common types of flexible working are:



Flexi time: choosing when to work (there's usually a core period during which you have to work).




Annualised hours: your hours are worked out over a year (often set shifts with you deciding when to work the other hours).




Compressed hours: working your agreed hours over fewer days.




Staggered hours: different starting, break and finishing times for employees in the same workplace.




Job sharing: sharing a job designed for one person with someone else.




Home working: working from home.




Part time: working less than the normal hours, perhaps by working fewer days per week.















This list is not exhaustive. Anyone can ask their employer for flexible work arrangements.

You must:


Be an employee, but not an agency worker or in the armed forces.
Have worked for your employer for 26 weeks' continuously before applying.
Not have made another application to work flexibly under the right during the past 12 months.






You will then have the statutory right to ask if you:


Have or expect to have parental responsibility of a child aged under 17.
Have or expect to have parental responsibility of a disabled child under 18 who receives Disability Living Allowance (DLA).
Are the parent/guardian/special guardian/foster parent/private foster carer or as the holder of a residence order or the spouse, partner or civil partner of one of these and are applying to care for the child.
Are carers who care, or expect to be caring, for an adult who is a spouse, partner, civil partner or relative; or who although not related to you, lives at the same address as you.
Under the law your employer must seriously consider an application you make, and only reject it if there are good business reasons for doing so. You have the right to ask for flexible working – not the right to have it.
The process can take up to 14 weeks. So if you are thinking about changing your work pattern, speak to your employer as early as possible.
It may result in a permanent change to your contract of employment. If you request a flexible working pattern that will result in you working fewer hours, your pay will reduced too.




Other rights that help you take time off work to care for others are:


Time off for dependants, which gives you unpaid time off to cope with family emergencies.




PUBLIC HOLIDAY IN THE UK

To include the Queen's Diamond Jubilee on 5 June 2012.

Statute requires that employees receive a minimum of 5.6 weeks paid leave each year, but there is no statutory right to paid leave on public holidays. The question of whether or not an employee is entitled to take public holidays as paid leave largely depends on the contract of employment.


If the contract states that public holidays are granted as leave in addition to annual leave, the employee is entitled to paid leave on public holidays without reducing his or her annual leave entitlement. However, many contracts state that the holiday entitlement is inclusive of public holidays. In this case, there is no automatic right to take the public holidays as paid leave and they must be requested out of holiday entitlement in the normal way. The employer is free to refuse such requests in the usual way.
THE RIGHT TO REQUEST TIME OFF TRAINING
Only for employees in organisations of 250 or more employees. It was due to be extended to apply to all organisations from April 2011, but has been postponed so the Government can examine the potential impact of the extension on small employers.
Employees who have been continuously employed for 26 weeks can request unpaid time off to train or study on a topic that will increase their effectiveness in their job or is relevant to their employer's business.
Employers are required to consider any requests within a set timeframe but they can refuse requests where there is a good business reason to do so.
The right applies to employees only with 26 weeks service
There is no limit on the amount of time, or study or training that the employee can request but the employee can make only one request in any 12-month period.
The employee must set out their request for time to train in writing.
Employers must consider any requests and respond within the statutory process and 28 days.



EUROPEAN WORKS COUNCIL FROM JUNE 2011


The Transitional Information and Consultation of Employees (Amendment) Regulations 2010.

Employees who work for a large multinational company that has employees in the UK and another member state of he European Economic Area may have the right to be represented by a European Works Council (EWC).

What is a European Works Council?



A European Works Council (EWC) is a consultative body representing the European workforce of a multinational organisation or business. The central purpose of an EWC is to establish a dialogue wit the European central management of the multinational so that the decisions taken by them or local management are informed by the views of the workforce.

The Law affecting EWC's – What Companies are Covered?



The law on EWC's applies to multinational which have:-


At least 1000 employees in the European Economic Area (EEA) and
At least 150 employees in each of at least two EEA member states.





Establishing an EWC



Central Management Initiative

Management cannot establish an EWC unilaterally. The law requires them to negotiate the membership.

Employee Request

Any employee can formally ask for an EWC to be set up.

An EWC Agreement




What parts of the company or group of companies will be covered by the agreement.
The composition of the EWC and how long its members will serve.
The functions of the EWC and the and how long its members will serve.
The functions of the EWC and the way consultation will take place and how information will be disclosed by central management.
The venue, frequency and duration of EWC meetings.
How the consultative dialogue with the EWC should be linked to other consultative dialogues at the national-level.
The financial and material resources that will be available to the EWC.
How long the EWC agreement will last.
How the EWC agreement will be re-negotiated.












The Overall Remit of the EWC



EWC's help ensure that a multinational's European workforce is informed and consulted about transnational issues which affect it.

EWC's should therefore focus on transnational issues only. A "transnational" issue is essentially one that affects operations or businesses in two or more EEA countries or one which affects the multinational's operational overall. An issue which affects the multinational's operation overall may involve a matter which s sufficiently large in scale or significance to have an actual or potential impact on the multinational's overall employment or business strategy in the EU or EEA.

The central management also has a specific duty to proved information to the EWC representatives at a time and in a way to enable them to:


Gain an understanding of the subject.
Carry out an in-depth assessment of the possible impact, and
If appropriate, prepare for consultation with the company's management.






What must the EWC discuss?

Provisions give an EWC the right to be informed about the multinational's:-



Economic and financial situation.









And to be informed and consulted about:-


Probable trend or employment.
Substantial changes to the organisation.
The introduction of new working methods or production processes.
Mergers, cut-backs or closures.

NATIONAL INSURANCE CONTRIBUTIONS ACT
The National Insurance Contributions Act 2011 received Royal Assent on 22 March 2011



An increase in the main rates of Class 1 National Insurance contributions (paid by employees) and Class 4 National Insurance contributions (paid by the self-employed) by 1 per cent to 12 per cent and 9 per cent respectively.




An increase in the Class 1 employer rate of National Insurance contributions by 1 per cent to 13.8 per cent and will also apply to Class 1A and Class 1B National Insurance contributions.






An increase in the additional rates of Class 1 (paid by employees) and Class 4 National Insurance contributions (paid by the self-employed) by 1 per cent to 2 per cent.
A regional employer National Insurance contributions holiday for new businesses. This measure is aimed at encouraging the creation of private sector jobs.



During a three year qualifying period, these employers will not have to pay the first £5,000 of Class 1 employer National Insurance contributions due in the first twelve months of employment for each of the first ten employees hired in their first year of business.



PENSIONS BILL

Welfare Reform Bill


Many people on benefits perceive the financial risks of moving into work as just too great. For some groups the gains to work, particularly at low hours, are small, and any gain can easily be wiped out altogether by in-work costs such as transport. The Coalition Government has identified two key problems with the current system:



work incentives are poor, and




The system is too complex.








State Pension age

Women's State Pension age is to be equalised with men's, rising from 60 in 2010 to 65 by 2020. Both women's and men's State Pension age is to rise to 66 by 2021. It is then to rise to 67 by 2036 and 68 by 2046.
WORKING TIME DIRECTIVE

The Working Time Regulations entitle all (* see Exceptions below) Workers and Employees to:


A minimum Daily Rest Break of 11 hours between finishing your job and starting the next day. (Workers aged 15-18 are entitled to a minimum daily rest break of 12 hours).
A Weekly Rest Day of 24 hours within each seven day period (Young Workers aged 15-18 are entitled to 48 hours); or a Fortnightly Rest Period of 48 consecutive hours within each 14 day period.
A break of 20 minutes if your daily working day is more than 6 hours long (or 30 minutes if you are aged 15-18 years and you work more than 4.5 hours at a stretch).
If you are an Agency Temp then the Employer you are working for (not the Agency who employs you) is responsible for you receiving these minimum rest breaks.
The first 2 type of rest breaks are generally unpaid. The 20 minute break may be paid or unpaid, depending on what it says in your contract of employment.








Certain Industries and circumstances (including the Film and TV Industry, Press and Radio) are exempt from these rest break provisions and can legitimately ask you to work into your breaks if:


You are a shift worker who may not be able to take their daily or weekly rest periods between shifts.
There is a genuine need for continuity of production/service around the clock, e.g. hospitals, residential institutions, care workers, press/tv/film/radio, public utilities, industries where machinery must be kept working 24 hours a day
The work is affected by unusual or unforeseeable circumstances beyond anyone's control, or where work is affected by an accident or risk of an accident,
The work involves security or surveillance.
In these industries, if you cannot receive your rest breaks you must be offered an equivalent period of compensatory rest wherever possible. This compensatory rest must be given immediately after the end of the work period where possible. If this is not possible for objective reasons, the Employer should give you "such protection as may be appropriate in order to safeguard the workers health and safety".








It may be possible to forego your weekly rest break entitlement of 24 hours if you choose to do so, as long as:


You do not breach the 48 hour weekly average working limit (see next section).
Provided there is no foreseeable risk to your Health and Safety, and
Your Employer has given you the chance of having the 24 hour rest period.
Opt Outs:
In the Film and TV industry and in many other industries Workers can be asked to


voluntarily sign an Opt-Out of this 48 hour limit (which is legally valid) – i.e. you agree that you can work for more than 48 hours per week. The Opt-Out is not a condition of your employment and it must remain optional and voluntary. Therefore even if you have signed your contract with an Opt Out in place you have the legal right to opt back in to the 48 hour limit at a later date – you have to give your employer a minimum of 7 days notice in law to do this (check your contract in case it requires a longer time scale to Opt back in, as this is allowed).


Young workers cannot Opt Out.




By Jo Haigh

As you can see some of this legislation is rather complex with 150,000+ industrial tribunals heard each year and the average payout being over £20,000 managing this process without guidance is fool-hardy. There are a number of organizations including Peninsula, www.peninsula.co.uk; the Institute of Directors www.instituteofdirectors.co.uk and many trade associations who provide on-line support and guidance for modest employees who can't afford a full-time HR person.