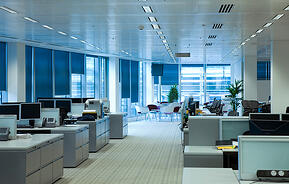 Leaders, such as a CEO, need to make sure that productivity remains high during major sporting events as the Olympics and Euro 2012 football tournament appear set to disrupt the day-to-day work of employees.
That's according to stats by communication devices firm Jabra, which suggests that while 60 per cent of UK office workers are planning to enjoy the advantage of having a major national event at the doorstep, five per cent would call in sick to watch their favourite event.
Furthermore, one in five office workers are in possession of a ticket to the Olympic Games while 25 per cent admitted they would be most likely to miss work to watch athletics, reports
freshbusinessthinking.com
.
Flexible working practices could be a solution to employees wanting to watch major events as it allows to employees to shift their work hours to suit them. However, according to Jabra's survey, only 20 per cent of employees have been given the option to work from home so they don't miss their favourite events, reports
smeweb.com
.
Andrew Doyle, Jabra's CEO, commented on the figures: "Employees are going to this summer's events whatever their employers do.
"Rather than ignoring the impact of events this summer, we believe that those who get the planning right and introduce flexible working options now will find that they will benefit for years to come," he added.