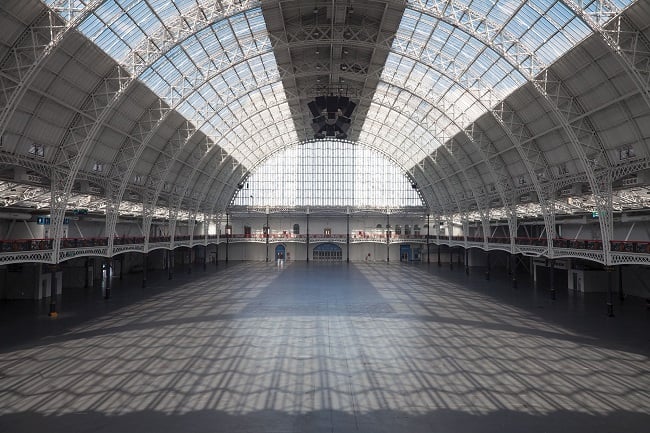 Here at Vistage, we're incredibly proud to hear how being part of a Vistage group has helped our members to achieve great things. One such member is Anna Golden, commercial director at Olympia London.
The London-based exhibition venue is over 130 years old, having been founded in 1886. Formerly part of a bigger group of venues, the business responsible for running the venue has gone through a vast amount of change over recent years: including being sold to German investors in 2017.
With so much change and reporting to overseas owners who have very little day-to-day contact with the business, Anna felt that she needed some support outside of Olympia London.
That's where Vistage came in. The concept of being part of a group of directors from different businesses and with a wider global community across more than 20 countries appealed to Anna - and the support of both the members and the Chair was a draw, not only from a personal development point of view, but also for the opportunity to look at the business through fresh eyes.
So how did her Vistage group and its Chair, Matthew Griffiths, help?
First impressions count
On joining her local Vistage group, Anna's first impressions were positive. She describes the group as full of "extremely friendly, extremely affable individuals", and the group itself as a very secure environment in which to share some really important information about your business.
One of the things that appealed to Anna was the diversity of the group. "It didn't matter whether you were representing a small startup business or a 130-year-old business," she says. "Everyone there faced similar challenges and issues."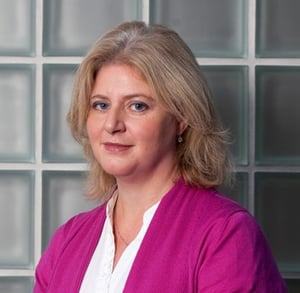 Topics covered in Matthew's group included everything from advice on your online presence as a business, to leveraging sales through online channels, and recruiting talented salespeople.
All of the obstacles that are discussed, though, have a common thread: each person there has the desire to be an authentic leader with a passion for driving their business forward. Between the group members, the Chair and the speakers at each Vistage meeting, says Anna, there will always be someone else there who has either been through the same challenge as you, or can relate to the challenges you are facing. She describes each group meeting as 'a great environment for learning,' that provides you with insights that can be applied to your workplace where colleagues.
The members of Anna's Vistage group have helped immensely. But group Chair Matthew Griffiths has also played a huge role.
How can a Vistage Chair make a difference?
One area in which Vistage was able to make a positive impact on Olympia London was in the area of sustainability / corporate social responsibility. The company had the conviction that they were at the forefront of sustainability. In reality, this wasn't the case at all.
"We were the first venue to be accredited with an industry standard for sustainability (ISO)," says Anna, "And we'd become very process-driven. Our focus was on making sure that we were accredited with an ISO every time it came up for renewal, but we'd actually lost our focus on what sustainability means in the wider world."
A subsequent audit revealed that, rather than being an industry leader, Olympia London was really more a box ticker. Anna's mission was to change how they looked at sustainability as a business and how they embraced it - and she was determined to turn things around.
Having a vision is one thing - having a plan is another. Anna describes how Matthew made this vision become real: sitting down with Anna and saying, "OK, that's all brilliant. You've made a lovely speech, you sound really energised and passionate about it, but what are you actually going to do?"
She talks of how invaluable his experience is - not just to her, but to the wider group. With a whole host of different business-related models in his armoury, Matthew has helped Anna to make her ideas and her vision become real.
With Matthew's support, Anna was able to put a process together with some real rigour behind it. Discussing the matter at a group meeting became the catalyst for Anna to rebrand Olympia London's sustainability initiative, giving it new momentum.
Clearly, it was Anna and Olympia London who did all the hard work. But thanks to the wealth of support and knowledge from her Vistage Chair, she was able to take the seed of an idea and make it real - and successful, too. Just last month, Olympia London was shortlisted at the National Green Business Awards, alongside prestigious brands like Sky, NatWest and the National Trust.
How else has Vistage helped?
Some of the biggest changes that Anna and Olympia London have made thanks to their Vistage membership are in modelling. Matthew has provided models for everything from conducting appraisals to determining budgets - and creating timelines for tasks. "To actually make great ideas come to fruition, you need to put some rigour around them," she says. "That's where having one-to-ones with Matthew has come in handy: it makes you think about what you're putting off and why, giving you more accountability for your actions."
Essentially, attending Vistage meetings and talking with Matthew has given Anna the space to think about, and review processes, so that she is not constantly immersed in the day-to-day challenge of spinning plates.
What's next for Olympia London?
Anna has been able to put together project timelines using a model Matthew provided, covering everything from brand activations to engagement to sponsorship. It's meant everybody within the business has a renewed sense of focus.
Matthew has also helped the business to build a five-year investment plan: a plan which includes expanding the business with the development of new hotels, a music venue, a theatre, a sky garden on Olympia London's roof and more.
With a 130-year history, Olympia London has a rich legacy to draw on. But Anna realises that it's easy to become complacent, and set in your ways. She says, "It's really lovely to step outside the daily routine of the business and to look at what other businesses are doing - and gain a different perspective. For example, something that at first appears to be a challenge might actually be an opportunity."
Meeting with her Vistage Chair and group has underpinned this change in Anna's mindset that is now helping her to drive Olympia London forward.
Want your business to benefit from the same support, help and advice as Anna and Olympia London? Find your local group today.