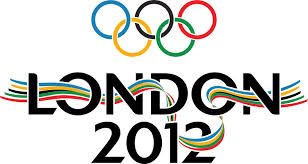 The London 2012 Olympics gives employees the perfect chance to work from home this summer and address their work/life balance, reports
managers.org.uk
.
That's according to Rene Hendrickse of enterprise mobility services firm iPass, who suggests that working from home during the time of the games - which start on July 27th and finish on August 12th - could be the perfect solution to avoid heavy traffic.
Enterprise technology is now at a level where most firms have the facilities to allow remote working, according to Hendrickse and as a result, employees can spend less time travelling; leaving them with more time at home with family.
"You can still combine pleasure with work, so to speak," he said, cited by
bcs.org
. "Certainly we're already seeing people are working around it and being a bit more flexible, working from home for the first two hours, for example, to avoid traffic jams."
As navigating through uncertainty is on the agenda for many boardrooms, the addition of flexible working certainly helps with regards to addressing an unhealthy work/life balance.
Furthermore, the amount of remote access devices is paving the way for a 'paperless office', claimed Hendrickse. "Nowadays everyone has a smartphone, so everyone is checking their emails, Facebook and other social networks," he said.