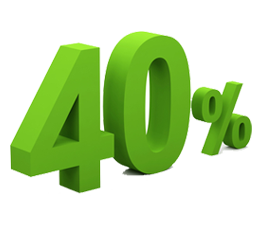 40 per cent of people are happy in their current job, new research has found.
A survey of 1,000 workers carried out by recruiters, Badenoch & Clark, found the encouraging statistic - which will no doubt prove positive for any
CEO
operating in Britain.
What's more, according to
Management Today
, the figure seems to suggest the threat of redundancy "doesn't loom large for many".
Many also reported that they were optimistic about career opportunities for the coming year; mostly the younger contingent. 63 per cent of 16-24-year-olds and 42 per cent of 25-34-year-olds said that they were confident in their career progression during 2012.
The 'Happiness at Work Index' did reveal some regional variations, with those in the East Midlands and London more optimistic about the job market than those in the North East.
Commenting on the results, Nicola Linkleter, managing director of Badenoch & Clark, told
OnRec:
"It is encouraging to see that workforce morale increased slightly towards the end of 2011...These findings do seem to suggest there is a glimmer of growing hope as 2012 begins."
While many appear to be happy, there are clearly others who are uncertain about job prospects for 2012. As such, Linkleter warned it is vital for companies to appease any fears.
"Companies must now make a conscious effort to communicate their plans for careers and ensure employees feel that their work has value, and is valued, by their employer."