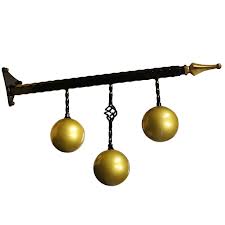 Pawnbrokers are in the news at the moment with recent pieces in The Telegraph, The Guardian, Metro and The Herald.

The latter carries a sobering report about small businesses resorting to pawnbrokers as credit from more conventional sources dries up. The piece quotes R3, the trade body for insolvency professionals, who say that a survey they conducted turned up anecdotal evidence of small businesses using office furniture, work vehicles and machine tools as collateral.

When cash is tight, people will go to extreme measures to keep their businesses afloat but a visit to the pawnbrokers with the commercial equivalent of the family silver doesn't sound the most prudent way to refinance.

So what's the alternative? A good place to start is by downloading the Vistage Guide to Raising Finance in the New Economy.