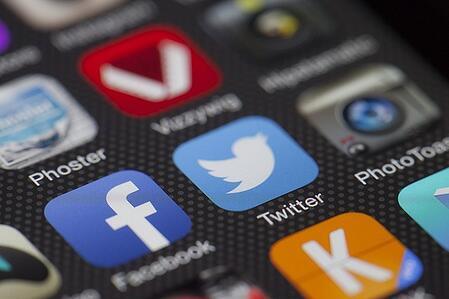 If your organisation is using social media without a proper plan, you could be missing out on opportunities to engage and build relationships with your customers. It could also leave you exposed to some of the risks and pitfalls that can occur.
For my MBA thesis, which I completed earlier this year, shockingly I found that only 17% of SMEs are using social media based upon a proper plan or framework and the blame for this sits at the MDs door.
As part of my research, I asked SME business leaders if they had a proper strategic framework for Social Media. I defined this strategic framework as having at least 7 out of a possible 10 pillars, including elements such as the commitment of top management, defined objectives and strategy, monitoring & publishing tools and key performance indicators.
Although my research confirmed the widespread use of social media (97% of businesses are using this new media), it was concerning to find that only 17% of SMEs are using it with anything close to a proper plan in place.
It's the MDs fault!
When I investigated what impacts social media usage in SMEs and whether there is a social media plan, I was surprised to find that factors such as industry, revenue, size of marketing budget or number of staff had no real impact.
Instead, the factor that had most significant impact was the mindset of the organisation - more specifically whether the business leader (their MD or CEO) personally used social media.
What does this mean if you are a business leader?
In short, if you're not personally willing to embrace social media then you are likely to be impacting on your organisation's mindset towards social media.
I'm not suggesting that all MDs and CEOs should start tweeting or posting updates on LinkedIn every second. However, if you're not participating as part of the online conversation, then you need to at least realise that this may be having a negative impact on your business.
How can you overcome this?
Start asking the staff that are powering your social media what plans and structures they have in place. Questions could include:
What are they trying to achieve?
What is the plan?
Do they have the right tools and systems?
Have the right resources been provided?
How are they measuring results?
Have the risks been minimised?
After all, the business leader is the heart and head of the organisation and needs to drive the right culture and mindset in this, as with many other areas.
Why are the stakes so high?
Over the last 3 years there has been a dramatic increase in the number of businesses using social media – with over 97% of organisations now using social media to market their products or services.
The statistics in terms of numbers of users and posts made on social networking sites are enormous:
Facebook recently reported a further increase in their monthly active users to an incredible 1.23 billion people.
Twitter reports that over 500 million tweets are sent every day
LinkedIn has more than 277 million users in more than 200 countries.
With all of this opportunity why do so many SMEs approach their social media without a real structure in place?
We understand that social media provides a fundamental shift from traditional media as it provides a two-way communication meaning consumers, customers or suppliers are no longer just quiet recipients of marketing messages. But, failing to make this shift means you are missing out on the real benefits that come from using social media, such as:
Grow your reach and build relationships
Open communication channels for support, questions and engagement
Increased awareness of your brand
While there are clear benefits of using social media, we also understand there are some risks. A proper social media plan is important to help mitigate these risks. Without one in place you could be leaving yourself exposed to the following:
Higher staff workloads and loss of productivity
Reputation damage
Legal & operational risk
Privacy violations
For social media to truly deliver for a SME, and minimise the risk, have a proper plan and introduce a strategic framework. This is the same as with any other major marketing or wider business activity - so why consider this differently?