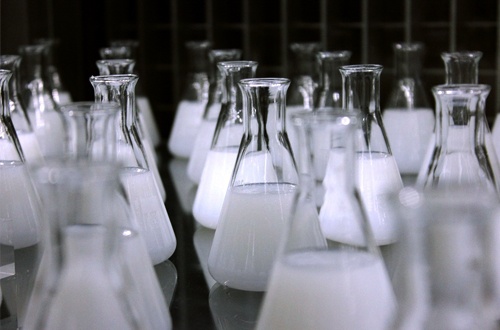 Sales are core to any business. If you don't sell you don't have a business. Successful selling is like any other career, it can be scientifically learnt; there's no dark art magic to it.

Successful selling needs to be professional, needs to focus on the buying cycle (understanding the sales cycle from your customer's perspective) and needs a consultative sales methodology. It's the power of 3. Let's investigate further.
1. What does professional selling look like?
There are 3 key habits (and selling isn't one of them!). Imagine the 3 habits as a triangle. All 3 sides need to work together equally for successful sales.
Side one: Skills. You need skills knowledge of your product/service, your market and trends, the value of your proposal and your competition. Also you need skills in communication (face-to-face, phone, written, online and all social media). Finally you need skills in being able to close a sale.

Side two: Sales motivation. What motivates sales people? Money? Maybe, but not always. Research has shown sales people are motivated by achieving a sale, customer satisfaction and adding value to their customers.

Side three: Self-management. It doesn't matter how busy you are, we all find time for what we want to prioritise. Successful sales people have great self-discipline, understanding and are self-aware.

2. Focus on the buying cycle
Customer satisfaction stage. At the start of a buying cycle, unless they are actively seeking your service or product, a customer is usually happy with their existing needs. To go from stage one to stage two needs a sales person to identify a PESTLE factor and create an opportunity (not a problem) for the customer that will differentiate them from their competition.
Customer realisation stage. This speaks for itself.
Customer assessment stage. Make sure that when the customer is assessing you and your competitors that you are working with the right MAN ie you are talking to the right Money, Authority and Need.
Customer decision stage. Research shows that at the point of decision, humans' tolerance for risk goes down. Why? It is the fear of failure and making the wrong decision. This is a crucial stage where you must always stay mega close to your customer. Don't wait for them to contact you. Don't be stereotypical polite British. Send the customer recent case studies of similar projects you've just finished. It reassures them. They want to hear stories that echo with them.
Customer Implementation stage. Even if you don't get the sale, stay close and stay friendly. Your customer may have bought cheaper elsewhere but if it doesn't work out they will come back to you.
3. Consultative Sales Methodology?
It's a bit of a mouthful! Luckily it's quite straightforward really. It's all about QUIS: Question, Understand, Influence and Solidify.

At the start of any sale ask the right questions to get the customer talking. Let them do the talking. This engages the customer and you've already started the buying (not the selling) process.
3 good questions are:
'Tell me what's been going well?'
'Tell me something that hasn't worked quite as well?'
'Is there anything else that will help me understand your situation better?
'
Then SUAL (shut up and listen)! Don't forget to take note as this tells them that you're listening and you want to capture what they say.

It's about understanding what the customers wants. The more they talk the more comfortable they will be. We need to understand their needs, issues, who they are etc. We need them to understand their situation (how can they buy unless they understand their situation) and (the tongue twister one!) we need them to understand that we understand their situation!

We've told them nothing about what we do yet, so how do they grasp we understand them? This is down to the questions we ask.

We earn the right to influence once we've truly understood their situation. We should never try to influence too soon. We must provide a recommendation or a solution. Offer the customer case studies where you've done the same thing before that works with their world. People need physical evidence.

Solidify your relationship with the customer. Confirm that you are both on the same page by asking check questions. A top tip is that both sides need a next step (and it needs to be concise and simple). Why ask a customer as well as yourself to do something? If you get it back from them they've bought into you but if you don't get something back you know they're not interested. However it gives you a reason to call which is much better than "hey have you received my proposal?"

The final part of solidify is follow up. You need polite persistence and resilience. You need to stay in touch and be willing to close. Close on the minor points to get a yes or no and it gives you a way forward.

Why don't you try this out and see how your sales succeed, and remember successful selling is actually successful buying.

More from Vistage: