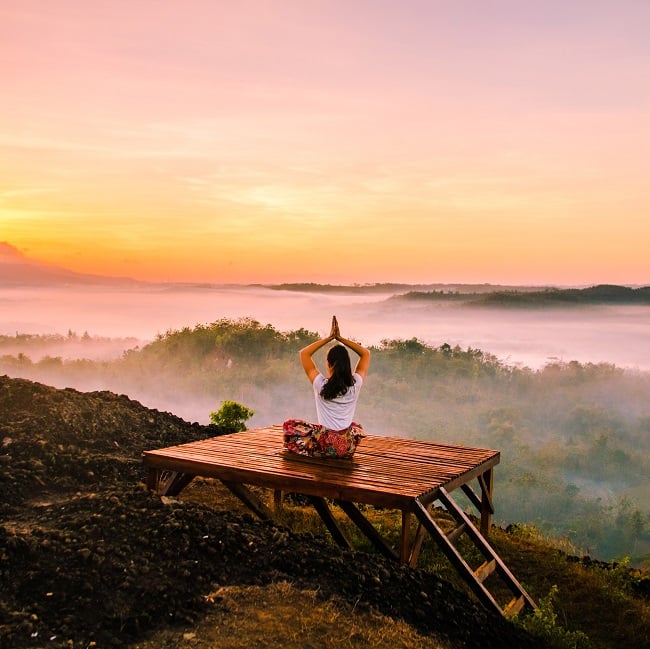 What do you do if your business is rapidly growing and work is unrelenting? It's easy, right? You focus more, you burn the candle at both ends, you work harder and longer.
Instinctively and logically, we're led to believe that simply spending more time working will make us more productive, solve all our work problems and help our businesses thrive. But more action isn't always the answer. Sometimes we need the absolute opposite.
While it might seem counterintuitive, there are many reasons why stepping away and taking a break is the best thing you can do for your business. We caught up with US Vistage Chair and Leadership Coach, Elisa Spain, to hear her thoughts on why taking a break can be the most effective way to grow your business.
Productivity is not work
We live in a culture which celebrates and normalises the 'lunch is for wimps', 'work til you drop' mentality. The assumption is that as long as you're in the office for eight to ten hours a day, glued to your computer screen, you're somehow being productive.
The truth is that working for long stretches at a time is not how humans function best; it actually makes us less productive. This was shown by a recent study which found that the average UK office worker is only productive for 2 hours and 53 minutes of each working day. So, if we're only able to reach optimal focus and productivity for a small portion of each day, how can we use the rest of our time effectively?
Elisa Spain recalls a moment which, for her, highlighted this misconceived attitude towards work and productivity: "I remember years ago travelling with one of my colleagues. I had my files all spread out and was busy working on the plane. My colleague was sitting a few rows back, eating an apple. At the time, I thought, 'Well, how unproductive she is. This is a great time to catch up.'"
On reflection, Elisa's opinion changed, as she explains: "I have thought of that scene on the plane many times in my life. It didn't take me long to realise she chose the smarter option. The reality is, business travel is exhausting; why not arrive refreshed and ready to take on the challenges of the day?"
As a leader, you constantly make decisions and face challenges. Mentally, it's exhausting, and there are also physiological repercussions to consider.
A hectic work schedule puts you in a constant state of adrenaline release, while stress can raise your blood pressure and your cortisol levels. This, in turn can affect your overall health and wellbeing: how you function, how you interact with others, and how you sleep. If your health is negatively impacted, how does that help your business? How can you be productive if you're ill or burnt out? What kind of example are you setting to your employees?
Giving your mind and body time to rest and recuperate will ultimately have a positive impact on your business and your staff.
When we step away from something, we often gain new perspectives or come up with fresh ideas. While you're immersed in something, it can be difficult to be objective or not feel bogged down with the minutiae of day-to-day tasks. Fatigue and stress don't tend to lead to inspiration or innovation: if you want to have that 'Eureka!' moment, step outside of the bubble, place yourself in a different environment or immerse yourself in something totally unrelated to work.
If you examine how you spend your time and what you focus on, you're likely to find many of those pressing things you feel you can't step away from are not as pressing as they seem. It's all a question of how effectively you manage your time.
The four quadrants of time management
Although it was written in 1989, Spain recommends reflecting on the tenets of Steven Covey's bestselling book, The 7 Habits of Highly Effective People, which are still relevant today.
In his book, Covey shared the idea of managing your time by prioritising activities, a concept first introduced by former US president, Dwight Eisenhower. The 'time management matrix' or 'four quadrants of time management' helps leaders 'put first things first' so that their time is used effectively and purposefully.
The time management matrix challenges our human tendency to confuse urgency for importance. By classifying everything we do into categories based on their urgency or non-urgency and whether or not they're important, we can clearly see which tasks we should prioritise and which can wait - or should be avoided altogether.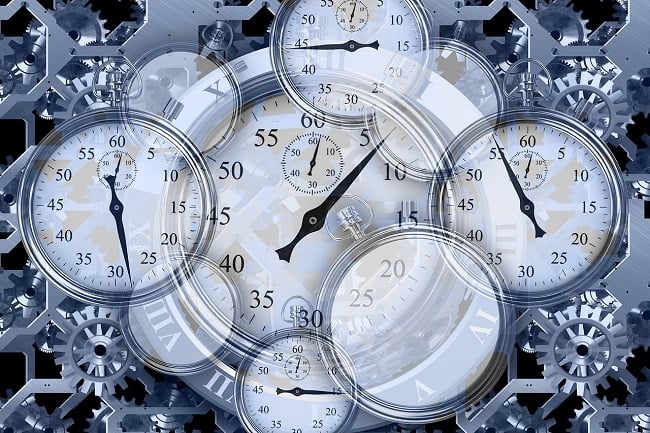 Using this system not only helps you work in a more productive way, it also helps free you from perceived time pressures, giving you more time to work on the business, rather than in it.
As Spain says: "Is everything that feels urgent truly important? Or is it urgent because we have lost perspective and are working off-the-top?" Evaluating what genuinely needs your attention helps you clarify which actions will take you closer to your objective, and which are simply wasting your time.
The first quadrant is urgent and important: things that need to be done right now. This includes emergencies, deadlines and crises. Has something which started out as a deadline now become an emergency because you prioritised something else? By addressing the important tasks in this quadrant as a priority, you can avoid stress and conflict, and ultimately save time scrabbling to get something done at the eleventh hour.
The second quadrant is perhaps the most challenging and deceptive. Important but not urgent consists of things that have an overarching, long-term effect on your business and your life but aren't pressing in terms of urgency. The problem with these matters is that they can easily be overlooked.
It's easy to put things like exercise, relationship-building, personal development and strategic planning on the back-burner, but the time management matrix reminds us of the importance of spending time on these areas. In his book, Covey points out that highly effective people focus most of their time and energy on this quadrant.
Not important but urgent is where most people instinctively focus their energies. The things in this quadrant seem urgent but in reality only serve to sap our time and focus. Meetings, phone calls and other types of interruptions that take you out of deep work, or away from focussing on your business, should be avoided where possible.
By delegating these activities or designating an hour a day to deal with these matters, you can keep your mind engaged in what's actually important for your business and for yourself.
The fourth quadrant, Not important and not urgent, consists of all the things that serve to evaporate your time with nothing to show for it: scrolling through Instagram, watching TV, chatting on the phone. Of course, these things are not in themselves wholly bad or negative, but they shouldn't be left unchecked. Again, designating specific times for these activities will stop them from spilling over into your productive time.
What the time management matrix shows is that while everyone has the same 24 hours in each day, how we manage that time can effectively buy us less or more, depending on our choices.
You may think you're too busy to take a break but by prioritising in this way, you'll likely discover you can spend more time going to the gym, take a longer lunch break or organise an away day or team-building event.
Rather than wasting time, you're in fact doing the exact opposite: working on your business. Many of the things business leaders feel they're too busy to do fall firmly in the second quadrant of the time management matrix: Not urgent but important. You may think of it as an unnecessary break or a waste of time, but stepping away is a crucial part of enriching and growing your business.
Examining where you spend most of your time and energy will highlight what you need to change in order to be more productive. Put plainly, it's about spending time on the right things rather than spending more time 'working'.
When Eisenhower developed the matrix, his underlying ideology was the complexity of each individual; how we all have a number of roles in life. You aren't just a business leader. You might also be a mother, a son, a surfer, an artist. The most productive and successful leaders don't forget this. By taking time away from your business, you can achieve balance, find personal fulfilment, broaden your horizons, and inspire others - all of which will help your business grow. So relax and eat the apple - and don't feel guilty about it.
Leadership isn't about work; it's about you, the whole person. This is why we take a holistic approach to leadership development. If you want to find out more, find a Vistage group near you.
Based on an interview conducted by Vistage US in April 2016