This month Vistage 41 had their own cabinet-style meeting when the Sussex group held its annual retreat at the Churchill War Rooms in London. The theme of the meeting was 'leadership and motivation during challenging times'. This subject fitted perfectly with the venue which was the centre of UK military operations during the Second World War at the time of Winston Churchill's leadership.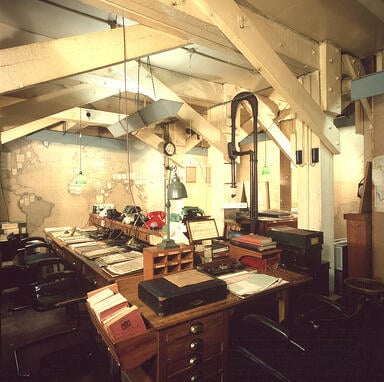 In the bunker-like environment of the War Rooms, the group was able to participate without any distractions in a motivational tour-de-force from top Vistage speaker Marcus Child. Marcus' workshop included 10 top tips for getting MDs and CEOs into the best possible shape for leading their businesses - highly recommended!
During the retreat, the V41 Chair Dr Alex Kent had arranged a surprise visit from the Hon Nicholas Soames MP, who represents the Mid-Sussex constituency and is a grandson of Winston Churchill. Mr Soames kindly gave the group some very brief insights on Winston Churchill as a leader during the period of the War Rooms. The group members were also pleased to have the opportunity to put three business related questions to Mr Soames. In response, the group received frank and open answers from Mr Soames to some of the particular legislative and tax burdens felt by the members' businesses.
Towards the end of the retreat meeting, the Vistage 41 'cabinet' also tackled the topic of 'difficult conversations'. This issue is something that MDs and CEOs will likely have to deal with at some time or another in the course of their leadership, for example in areas such as staff performance. However, the venue enabled the group to keep things in perspective – it was all too easy to imagine some of the difficult conversations that must have taken place in the War Rooms during the 1940-1945 period!