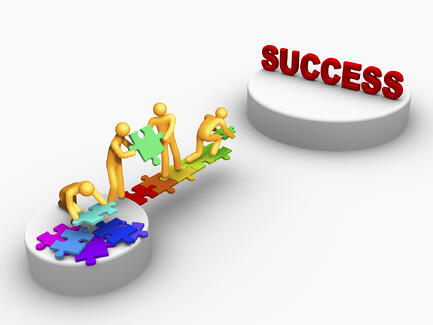 Leading economist and Vistage speaker of 20 years, Roger Martin-Fagg will be taking the stage at two Vistage Open Days this quarter. In-line with the burning topic of the moment 'The Year to Come and How to Succeed Regardless', and to give you an idea of what to expect, Roger has provided these great top tips to be mindful of for 2012:


If you trade in a mix of currencies try and be exchange rate neutral i.e. match income and expenditure by currency type.
If you are trading with Central and Eastern Europe make sure you know your suppliers, distributors and big customers banking arrangements. There will be a big reduction in credit availability this year and a commensurate increase in bad debt.
If you trade in the UK make sure you do not put margin ahead of quality and service. When incomes are squeezed people tend to buy less but better.
If you are cash rich but your customers are cash poor explore the possibility of leasing/renting your product.
More than ever before engage with your customers and employees in person and communicate by listening.
Finally accept that the whole nation will continue to lose wealth over the next 5 years it is inevitable.







Roger Martin-Fagg

We start the year with a very special Vistage Open Day- 'The year to come and how to succcess regardless', with sessions from Roger Martin-Fagg and Marcus Child, so if you're a business leader why not book for the event in London on 27th January or 2nd March in Leeds. The details of the day are below:

Vistage Open Day

The Year to Come and How to Succeed Regardless
with Roger Martin-Fagg & Marcus Child

Friday, 27th January 2012
The Grand Connaught Rooms, London


Roger will set the scene on the economy, by the end of his session he will have emphasised that we are going through a discontinuity not a normal cycle and this requires a shift from transactional leadership (otherwise known as management) to transformational leadership (proper leadership).

Marcus will talk about keeping positive in challenging times. Combining fresh anecdotes and tested research he'll offer resources to help participants face the future with optimism and energy at work and in their life beyond.

The Year to Come...
Roger will start this session by looking at the economic situation in store for 2012, in particular:

•How the brain works and why we behave the way we do under differing economic conditions.
•The changing business model for banks and what this means for the availability of debt finance.
•Why low, slow growth is inevitable for the next 3-5 years, the outlook for disposable income, retail sales, interest rates and inflation.
•The implications of a two tier Euro system. The impact on Sterling against the main currencies.
•How to succeed in such an environment, creating the compelling reason for purchase with focus, innovation, motivation and leadership.


...And How to Succeed Regardless.
Marcus will then take you through:

•How to keep your thinking positive regardless. As Shakespeare wrote, 'there is nothing either good or bad, but thinking makes it so.'
•Reminder that the language you use impacts your outlook.
•Improving your internal soundtrack and external presentation.
•Influencing those around you for the best possible outcomes at work and at home.
•Thinking like an Australian – reflections on the buoyancy of business leaders in the world's remotest city.
•The 3 drivers of motivation and commitment, and how to make stunningly effective use of them.

Roger Martin-Fagg

Roger Martin-Fagg is an economist turned strategist. He is an independent teaching consultant who designs and delivers bespoke Senior Management Development programmes for a wide range of companies. He has been
external examiner to Bath University, worked with the Bank of England, three of the major UK clearing banks, advised a major London recording studio for 15 years, and regularly talks to SME owners in the UK and Europe about economic trends.

Marcus Child

Marcus Child specialises in enabling corporate change through people and has an impressive reputation for helping people in management and service to embrace change positively and successfully. Through novel and participative workshops which engage head, heart and hand, his work nurtures and invigorates resourcefulness in individuals, positivity between colleagues and trust between organisations and their customers.