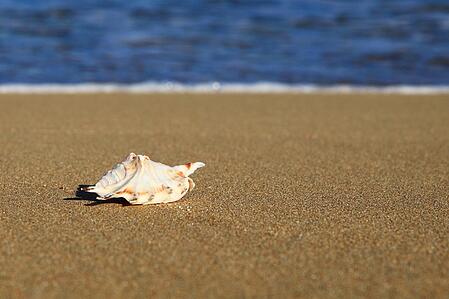 There seems to be no shortage of pictures on the internet of Sir Richard Branson 'Picking Up Women', so it's no surprise that when covering his latest initiative to grant his salaried staff unlimited holidays (which coincided with the launch of his latest book), the Telegraph led with a typical picture of the man himself 'doing what he does best' on Bondi Beach.
This announcement puts the responsibility for managing their holidays quite squarely on the employees. This is a bold step in encouraging a culture of responsibility but it is not necessarily the free for all that some might imagine. It comes with some demanding caveats: in his blog Sir Richard says:-
"they are only going to do it (take holidays) when they feel a hundred per cent comfortable that they and their team are up to date on every project and that their absence will not in any way damage the business – or, for that matter, their careers!"
So, no pressure there then!
This initiative is starting with the parent Company, but subject to success, Sir Richard hopes to see it implemented in subsidiary companies. As a regular user of the West Coast Main Line, and I might say a fan of Virgin Trains, the thought of the challenges of implementing this type of approach in that subsidiary filled me with dread.
My fears are probably unfounded, as the freedom to make your own decisions about holidays appears to be limited to salaried staff only. Herein lies one of my concerns. I'm a fan of focussing on the contribution that staff make to the success of the business, rather than the time they serve.
Sending a message to staff that 'we trust you to act in the organisation's best interests' is great, but initiatives like this send a message to non salaried staff that they can't be trusted. It's high risk, but for me, this is all only worth it if you do this for everyone.
Come on Sir Rich, get off the island!
You'd expect me to comment on the legal implications wouldn't you. There are some, but I don't think they are going to worry the executives in the rarefied atmosphere of Virgin HQ in The Battleship Building, Paddington.
I will comment on two, and some recent developments affecting payments for holidays where staff earn commission or overtime:-
Employees can be trusted, but can employees leaving the business be granted the same level of trust as those who are staying. Arguments will occur about how much holiday has been taken when someone leaves.

Employees in the UK are entitled to 28 days annual leave (according to research by IDS/Thomson Reuters, the current average annual leave in the UK including public holidays is 33 days), and they are entitled to payment for any unused proportion of this when they leave the business. Usually they will also be entitled to the same proportion of any excess contractual holidays above the 28 days.

With small numbers it will be easy just to accept the employees version of events, paying somebody for 28 days will just be seen as a cost when people leave. Not such a practical solution when the numbers increase.


An employee must not suffer a detriment arising from asserting a statutory right. If, in the Virgin context, an employee could show that, for instance, their promotion prospects were damaged by the fact that they had asserted their statutory right to 28 days holiday, whilst others who did not take all their holidays progressed up the corporate ladder, they may well have a detriment claim.
Recent developments.
We've had a number of calls to our helpline recently about how to calculate holiday pay for staff who earn commission or who work overtime. Many employers have traditionally paid holiday pay on the basis of basic pay only, and may have even enshrined this in the contract of employment.

I'm afraid that case law is suggesting that this is not the correct approach in relation to the statutory 20 days under the Working Time Directive (that's not a mistake, the WTD grants 20 days, the UK Working Time Regulations grant another 8), but as yet there is no definitive guidance, particularly with regard to how to calculate entitlements.

The European Court of Justice has ruled that commission should be paid in respect of holidays where employees have been unable to earn it, and in another case we are awaiting an Employment Appeal Tribunal judgement on the similar issue where someone would normally earn overtime.

There has been press coverage, in comments to the Daily Mail, the Engineering Employers Federation is quoted as estimating the costs to an average 200 employee company as £3.3 million, so you may get some questions about this.

How you respond will depend on the size of the potential liability to your business, and it is an area on which you need specialist advice. It's complicated, but there are ways of mitigating potential losses, so do speak to us or your usual advisers.
For more day to day guidance on holiday matters, ACAS have an excellent guide.
So there we have it. I, like many readers have complete control over how much holiday I take, and this results in me never taking anything like 28 days! It's not just business owners or the self employed that are in this position. In 2013, the Institute of Leadership & Management (ILM) found that 41% of managers fail to use their annual holiday entitlement.
We are not alone, and it does all beg the question as to whether the Virgin initiative will result in even less holidays being taken, and the knock on effects of executive stress and other ill health issues.
If you are looking for more HR tips you can read Ken's article: Where Should SMEs Go for Great HR Advice here
More from Vistage: