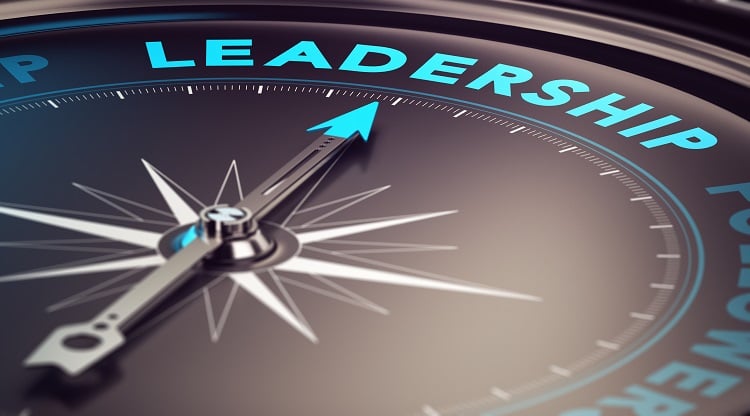 In late 2019, Vistage carried out a survey to better understand business leaders' priorities across the UK. Over 250 of our members took part, revealing the 'real world' concerns of business leaders.
Vistage members were asked to rate five topic areas in all: talent management, finance, customer engagement, business operations and leadership. This article is the fifth in a series of five blogs that considers each topic, and its subtopics.
Leadership was narrowly ranked as the fifth overall priority by our members. Read on to find out which priorities within the topic area of leadership Vistage members have in their sights for 2020 and beyond.
Strategic planning
Strategic planning was revealed as the top leadership priority for our members, with 22% of the overall vote, and it's clear to see why. No matter what size your company, or which sector it operates in, finding the time to dedicate to effective strategic planning is a huge challenge.
"This is an essential part of your business operations - and not one to overlook."
But whether you're devising a day-to-day plan of activities or creating a long-term roadmap to achieve the business growth you need, this is an essential part of your business operations - and not one to overlook. Here are some tips to help you create room for strategic planning in your business operations.
Make sure you understand your current position, and where you need to be. The need to be genuinely objective here cannot be emphasised enough. Gather your department heads and any other relevant stakeholders and have an open discussion about where your business currently stands and what you need to do to achieve the required growth. Make sure you consider both new business and client retention strategies in this. Are there new entrants to the market that you need to keep an eye on? What are the strengths you should capitalise on and the weaknesses you need to address? Are there any threats to your business that you haven't factored in yet?
Identify your strategic objectives. The aforementioned conversation will hopefully have brought up a number of objectives and tasks that need to be addressed. The SMART business model (Specific, Measurable, Achievable, Realistic and Time-related) is a great way of setting out your plan. Make sure you include deliverable KPIs that reflect the budget and resources at your disposal.
Set out your tactical plan. This should include both short and long term activities. Again, it's a great idea to involve department leaders in the plan to make sure you have their support and to manage expectations. If the number of suggestions and requests exceeds resource projections, segment the plan into priorities and nice-to-haves. Make sure you include milestones for you and your team to revisit the plan and make sure it is still fit for purpose.
Managing performance and measuring results. There's little point in creating a robust business strategy if it isn't achievable. Once you have the plan in place, and agreement from all management and stakeholders, revisit those milestones and devise a roadmap around it that details responsibilities, contingencies and anticipated results. This will give you a good idea about what success looks like for you, your team and your business. You can then decide on the best way to measure outcomes and keep track of how well you are doing.
Mission, vision, purpose
The joint second-highest priority, as voted by our members, was 'Mission, vision, purpose', with 21% of the vote. One of the main reasons our clients require support from the Vistage Executive Coaching service is that they've lost their connection with the sense of motivation and purpose that encouraged them to set up the business in the first place. When you have a burgeoning to-do list and an inbox of high-priority emails, it is easy to see how this could happen. A good place to start exploring this is to reflect on what these terms actually mean to you and your business. Let's look at them individually.
Your mission - As mentioned in the strategic planning section, it's a great idea to revisit this on a yearly basis, to make sure your goals haven't changed. Mission statements aren't everyone's cup of tea but they can be good to use as a base from which to build your wider vision. In addition to profit and growth, consider what you truly want to achieve from your business. How is this reflected in the satisfaction you get as a leader and what could you do to improve this?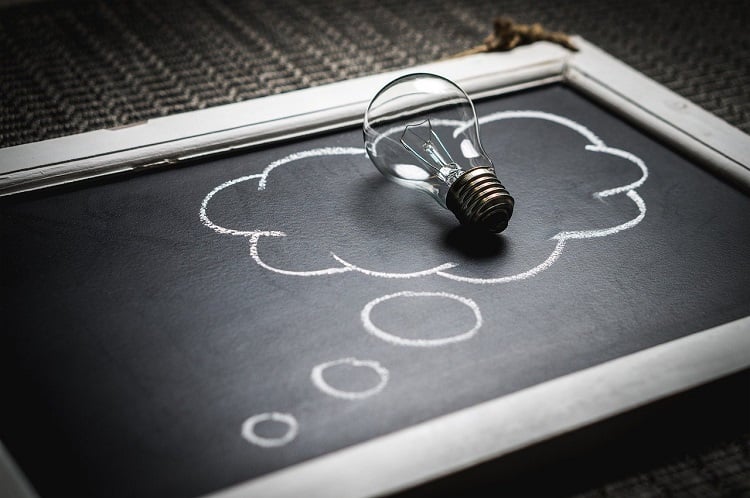 Your vision - Reviewing your vision is a great way of gaining clarity on your operations and goals. Your vision must be realistic and reflect the realities of your business and the climate you are operating in. Consider whether your vision is well-aligned with your values. Then stand back and take an objective look at how effectively this is presented to the world. Doing this on a regular basis should help you maintain focus and project a cohesive and coherent message to your audience.
Your purpose - As a business leader, it is vital that you maintain a sense of purpose, both for your own and your team's benefit. The behaviours you exhibit at work should show your commitment to the business and your team and your actions should visibly support this.
You should also demonstrate an overall sense of purpose in your character; the ability to confront challenges and obstacles - the ability to lead. These positive reinforcements will percolate down through the business and your employees should benefit from a clearer idea of what they are doing and why they are doing it. If you are able to put your purpose at the heart of your business, then your strategy, mission and goals should integrate naturally.
Communication and alignment
Joint second place in our members' business priorities was communication and alignment with 21% of the vote. Every business leader takes their own approach to communication, and the methods of managing it are highly contextual. Here are a few high-level tips to make sure you're on the right track.
Ask your teams what works for them. Choosing the right communication channels and activities for your staff is fundamental to your success in this area. There's no point in producing a detailed newsletter every month if no one has the time or inclination to read it. Similarly, a weekly debriefing on Friday afternoon might fill your colleagues with dread. Have an open discussion, or run a survey to ascertain what kinds of communication would be most beneficial to them and in what format. Naturally, this has to reflect business and management needs too, but try to incorporate your teams' preferences if you can.
Make sure everyone knows their responsibilities. From the newest recruits to the longest-serving, you should make sure that all your team knows their responsibilities, how to log activity and results and what to do, or who to turn to, when they have a problem.
Be a good example. One of your key responsibilities as a leader is to communicate well with all your staff. You should be visible within the business, know how to listen and know how to engage with staff in an appropriate and inspiring way. Try to speak clearly and directly, avoid jargon and unnecessary business-speak, have an open ear and encourage input. Finally, make sure you back up any promises with actions. This fosters trust and gives you a sense of purpose and achievement.
Organisational culture and values
Organisational culture and values came just a point behind with 20% of our members' votes. Building an ethical, inclusive business culture has a wealth of benefits for leaders. It enables you to:
Create a happy, productive workplace.
Inspire and retain talent.
Attract the best candidates to your business.
Project good values to your customers and community.
The modern workforce, and consumers, are increasingly looking to align themselves with businesses that share their values and ethics. Whatever size your business, it's a good idea to nominate a member of staff, or yourself, to act as an ethics champion to make sure you have a cohesive approach to promoting a good workplace culture. Working with other staff members they can keep an eye on the language you use in internal and external comms, job adverts and marketing and so on to make sure it is inclusive and compliant. They could also be charged with gauging employee feedback, handling concerns (providing they have the appropriate HR training) and facilitating any training, such as unconscious bias, that could help improve the workplace culture.
Innovation
Innovation was named as the fifth leadership priority for Vistage members with 16% of the vote. As with many aspects of leadership and business management, trying out new approaches can work wonders for your own motivation and can help breathe new life into your workforce. When considering new ways of working, make sure you stay focused on what is useful and appropriate for your team and your business. You should also make sure you can follow through on your innovation goals.
"Good leadership has a significant impact on the approach to innovation and creativity."
Creating and fostering a culture of innovation encourages your team to think more creatively, act more collaboratively and helps people look beyond the usual parameters. Workshops and brainstorming sessions are a great way to get the ball rolling and can be really effective for bringing together different departments who might not ordinarily have contact. You could also try field trips to a place that could help people think outside of their usual remit: a conference or educational event, or something that is simply fun and designed to get their creative and collaborative juices flowing. Good leadership has a significant impact on the approach to innovation and creativity in your business. Opt for activities that suit your team and you should be pleasantly surprised by the wealth of ideas you're presented with.
Summary
Business leadership in 2020 and beyond will doubtless be full of challenges. Whether you're trying to source and retain the best workforce, struggling to maintain focus and purpose or seeking to transform your business in some way, you'll always benefit from taking a step back to look objectively at your goals and mission. While this is easy to consider in theory, it is achievable. If you have the right support and a deliverable plan in place you shouldn't go far wrong.
To download our report 'Business Priorities for 2020' click here. If you would like to speak to someone about how best to manage your own business' priorities, contact Vistage today.
Images via AdobeStock and Pixabay