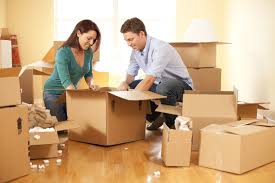 Work/life balance is proving to be so important for some UK workers that they are willing to move closer to the workplace in order to achieve a balance, reports
HR Magazine
.
With nearly half of Brits unhappy with their work/life balance, according to
The Telegraph
, office development property group Goodman has surveyed 1,000 UK office workers regarding the issues.
A
CEO
may be interested to hear that higher rail fares and long working hours appear to be affecting workers so much that one in 10 is planning to relocate simply to be closer to the office.
Furthermore, males seem to be the big movers with twice as many men than women stating they are considering moving - with 23 per cent of those planning to move falling into the under 34 category. Of those willing to move, over half are looking to do so within the next 12 months while one in ten expect to up sticks within the next five years.
Jim Johnston, MD of Goodman UK Business Parks, commented on the figures: "In the future, people will be increasingly working, living and playing in one area, so UK office catchment areas are shrinking. This highlights the importance for employers and developers to choose business locations carefully and consider the impact it has on their employees.
"We'll continue to monitor this trend as we expect that it will have an impact on future community working and living habits," he added.