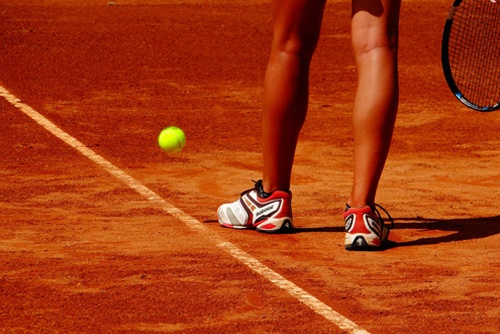 Did you know that 84% of businesses rank a C, D, or F on the newly released 2015 Return On People Benchmark Report, yet many beloved brands and best-kept secrets are hitting it out of the ballpark with an A+, A, or B? Or that A companies earn over 7 times as much as the average company?
Where do YOU rank and what can you to do improve your grade? It's time to overcome 5 core challenges and significantly increase your bottom line.
The Return on People Benchmark is a powerful catalyst for transformation that directly measures productivity. It effectively measures how your company transforms the only sustainable source of competitive advantage – the talent that walks in the door each morning and out the door each night – into value for your customers that makes them buy from you instead of your competitors. Here's one CFO's report of the impact this Benchmark had on a major building products manufacturer:
I recall your session as if it was only yesterday. You asked us all to plot our "profit per employee" on the chart. Unfortunately at that stage this indicator was actually negative $9,955 per employee. While our management team knew we were in a loss position, the impact of seeing our "profit per employee" "at the bottom of the class" was very impactful. We immediately set a new goal and implemented the Profit Plan you outlined. For our year ended December 31, 2014, I am pleased to confirm that we achieved $26,671 profit per employee - the highest profitability levels in the organization's history.
Why is it that almost every industry has clear leaders and laggards, although theoretically they have access to the same talent, the same equipment, technology, markets, and capital? The top firms have mastered five things that others have not.
When you saw a C, D, or F back in your school days and knew you needed to earn a higher grade, could you figure out a way to do it, could you reach a new level of mastery? Of course! It's exactly the same concept with the Benchmark Report. Your employees likely think they're the best when it comes to raises and promotions, and the good news is that when they see a low rank on their company's Benchmark, I almost always hear "how do we get better?" The secret lies in finding 1% in the right areas of your business because every 1% often drives a bottom line impact of 16-38%! When your employees become motivated to behave like owners and make the small day-to-day decisions that lead to higher profits, it doesn't take long to find 1% everywhere and see tremendous impact on your bottom line.
Skeptical about those leverage numbers? Use this online calculator to see the impact of 1% on your own bottom line.
Motivation is just the first part of the challenge. The second part is to take action in ways that produce measurable results. A savvy entrepreneur would never try to start a business without a Business Plan. An experienced executive would never try to lead their business without a Strategic Plan. Yet leaders at all levels frequently try to grow their business without a Profit Plan – and no, that doesn't mean a P&L, because without a proactive plan, profit simply becomes the leftovers between missed revenue expectations and higher-than-expected costs… leading to that C, D, or F performance.
The companies earning top grades on the Return on People Benchmark achieve mastery of 5 key profit drivers:
Customer Loyalty:

Costco, Apple, and IBM are known for their loyal customers… and lead their industries.

Top Line Growth:

Of companies who increase their revenues in a given year, 40% will decrease their profits – they're going in the wrong direction! Not all revenue is good revenue, and leading companies are smart enough to know their numbers and to walk away from growth at any cost.

Bottom Line Growth:

Unprofitable customers typically eat up 100% of a company's profits. Just restoring those "Vampire Customers" to breakeven or better can double profitability. Many companies don't measure profit by customer below the Gross Margin line, and yet that's where all the profit leaks are! Almost every customer starts out as a good customer on the wedding day. Top-rated companies know how to make sure that the relationship doesn't end in a costly divorce.

Quality:

Just 5 categories of service issues account for 80% of unnecessary costs to serve. In most cases, they reflect self-inflicted wounds on the part of the company, not the fault of the customer. Companies who get these subtle areas right the first time enjoy a huge cost advantage over their competitors that has nothing to do with traditional labour or materials costs. Find 1% in the right areas of your service function, and you'll see substantial bottom line impact.

Innovation:

It's on the agenda of almost every CEO, yet conventional thinking counts on big R&D projects and inventions intended to be disruptive. Inventions often sit on the shelf unsold. Innovation that reflects customer needs and wants sells like hotcakes. A.G. Lafley's outside-the-box sourcing of new billion dollar ideas for P&G was brilliant… and it shows in their Return on People vs the rest of their industry.
Puny profits aren't pretty. How will you know what is really possible unless you benchmark? Download your complimentary copy of the 2015 Return on People Benchmark Report, benchmark yourself against the overall index and within your own industry, and then develop a proactive Profit Plan to move to a higher grade.
Anne C. Graham is the #1 Bestselling Author of Profit in Plain Sight: The Proven Leadership Guide to Unlock Profit, Passion and Growth. She speaks with Vistage audiences on a regular basis, showing them how to use the complimentary Return on People Benchmarking Report to shatter their speed limits, set the bar higher, and reach goals they never thought they could with The 5 Step Proactive Profit Plan that delivers take-it-to-the-bank results.
www.ProfitInPlainSight.com | www.AnneCGraham.com | AnneCGraham@AnneCGraham.com
More from Vistage: