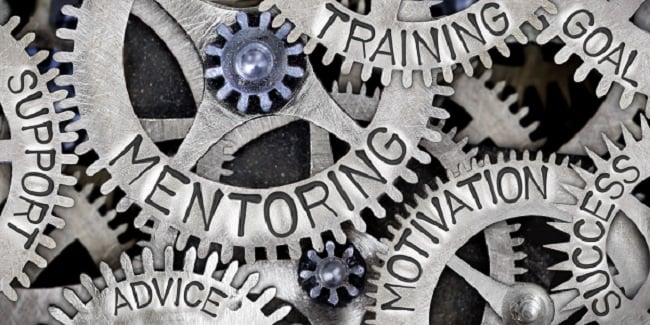 Vistage Chairs often have an interesting story to tell – perhaps none more so than Charles Llewellyn.
Charles' career includes 16 years in the Royal Navy, a dozen years with a US bank, plus periods in both Bahrain and Oman. Upon retiring in 1995, he joined Vistage and has been a Chair for 22 years since.
Charles' two-decade involvement with Vistage makes him well suited to offer a view on what it takes to be a successful Chair, and the unique sense of fulfilment the role can deliver.
From Lieutenant Commander to Chair
Charles' career began in the Royal Navy, where he spent 16 years as a generalist officer. He retired having achieved the rank of lieutenant commander, deciding that it was time to move on and try something different.
After graduating with an MBA from Cranfield School of Management, Charles joined an American bank because, "I couldn't find anything, frankly, that wouldn't remind me of the civil service and the engineering world." Twelve years later he had risen to Senior Vice President and head of the London branch and Western Europe.
At this point Charles moved to the Middle East to work for banks in Bahrain, then an investment vehicle in Oman, before joining an American consultancy group where he ran the UK, Holland and Scandinavia parts of the organisation.
It was during this five years of consultancy that Charles was introduced to Vistage by a client, but he didn't join until retiring in 1995. After a year's membership, Charles made the transition to Chair, a position that appealed due to the opportunity for learning and the chance to help others.
In doing so, Charles realised that Vistage had uncovered a well-kept secret - that new CEOs and managing directors are never properly prepared for the responsibility of leading a company.
Despite spending almost 30 years as a business executive, "nobody ever showed me what to do," says Charles. And he believes this lack of preparedness for leadership is common to all CEOs.
"They're never prepared," he says. "I've never come across anybody who can genuinely say they were ready when they were promoted."
The opportunity to provide practical, pragmatic advice to those who were new to leadership roles therefore proved to be one of the main draws to becoming a Vistage Chair.
Success Stories
Over two decades, Charles has welcomed a number of highly successful individuals into his groups.
One was Dag Andersson, who came to the UK at the turn of the century to help run a Swedish healthcare firm. According to Chris, Dag had all the characteristics that make up a good Vistage member - he was keen to learn, always looking for new ways to do things, and was always thoroughly prepared for meetings.
"I know a good member if they come to a one-to-one having thought ahead and prepared. It means their head's in the right place," says Charles.
Over the following decade, Dag was promoted to leadership positions at different multinational organisations, and eventually had to leave the group in 2010 as his travel commitments meant he wasn't able to attend meetings.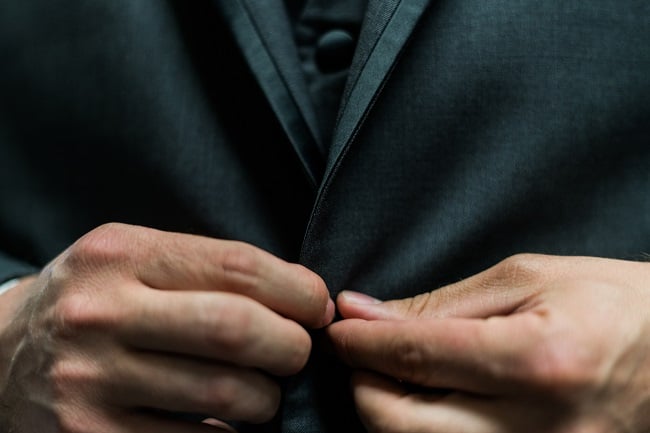 A more contemporary success story involves the owner of a passenger fleet on the River Thames. Sean Collins started Thames Clippers with one boat and has since built it up into a successful passenger service. He recently sold a share of the company to AEG, and now focuses on further expanding the company.
These success stories occur thanks to each person's hard work and business acumen, says Charles. However, Vistage assists them by providing a catalyst to help them achieve their goals.
"I don't think we're responsible for it, although I think we help, and we help in a very strong way."
Ingredients for a Good Chair
Charles' long tenure means he has a clear idea of what makes an effective Vistage Chair.
He believes the one thing that successful Chairs have in common is a desire to help their members first and foremost. "Their motivation is because they're interested in learning; they're passing that learning on and they care about their members," says Charles.
This sense of generosity and altruism is also evident as Charles describes what he enjoys most about being a Chair.
"The reality is, and I think all Chairs would say this, is to say that seeing members achieve their objectives, be successful, have a balanced life, is a reward in itself."
The other benefit of being a Vistage Chair, according to Charles, is that it provides an opportunity for continuous learning. "I have a very enquiring mind myself, and if I don't keep ahead and keep up to date, then I'm not going to do a very good job as a Chair," he says; " It's not a chore at all."
Experienced executive or business leader looking for your next challenge? Find out more about being a Vistage Chair here.