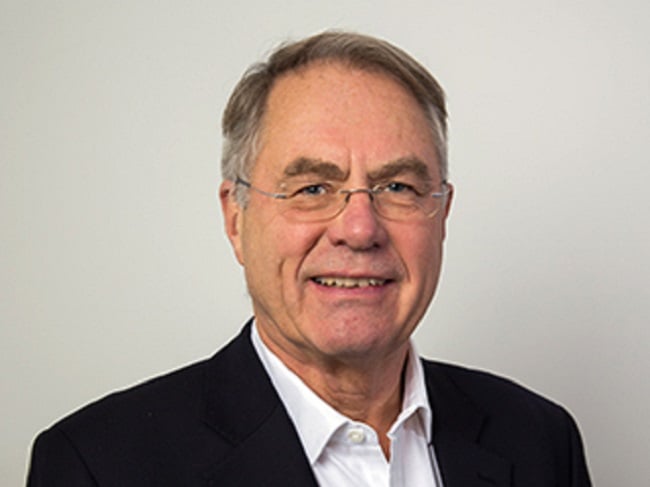 Vistage members provide a valuable source of advice and support for one another, and over time they can develop strong personal bonds. Frank Esson's Vistage group became so close they ended up attending a pre-work rave at London's Ministry of Sound nightclub.
From Consultant to Chair
After 20 years in industry, culminating in time spent as a managing director, Frank made the move into consultancy. For the subsequent 25 years, he advised businesses that were going through significant change, whether by helping them to grow, making them more efficient, or supporting the board of directors.
As vice-president of Gemini Consulting, Frank had the opportunity to work with businesses of all sizes across different sectors. In many ways, this made Frank the ideal candidate to become a Vistage Chair.
"When I sit down with managing directors and smaller businesses, I can usually understand their businesses and what makes them tick pretty quickly," said Frank. "I'm not there to give answers because I'm a coach, but what I can do is ask the right questions."
As is typical with Vistage Chairs, Frank became interested in the role as it presented him with a chance for both professional and personal fulfilment.
After a year of retirement, Frank was introduced to Vistage by a close friend and saw the opportunity to make use of his skills as a consultant. He'd considered one-to-one executive coaching, but the Vistage group model held more appeal.
"I could immediately understand the power of the Vistage model, particularly the idea of getting managing directors together once a month and getting them to help each other," said Frank.
His training with Vistage began towards the end of 2016, and by the autumn of 2017 Frank, had established his group in central London.
Success Stories
In the year since establishing his group, Frank has seen his members achieve a number of notable successes.
One of these led to the aforementioned 8am rave – a thank you from a chief executive of a talent agency who organised for the group to use the nightclub's boardroom for a meeting, after joining 850 other ravers for an early morning dance.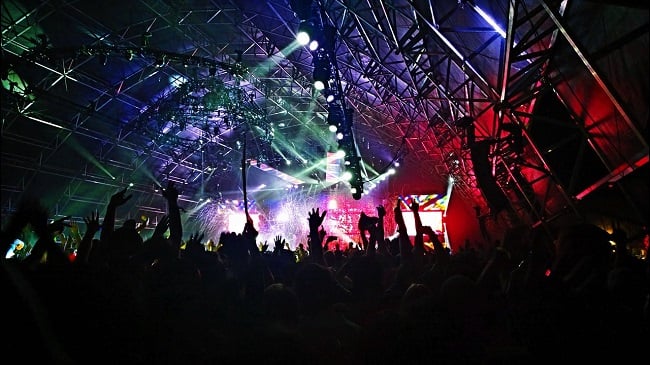 Another of Frank's members runs a successful chain of London physiotherapists. In early 2018, she unexpectedly lost her biggest contract but was able to go on to win a second larger client thanks to the support of other members.
"She's extremely grateful for the moral and practical support that the group gave her through what could have been an extraordinarily difficult period," said Frank.
As well as being a source of moral support, Vistage groups can also be a catalyst for change when difficult decisions need to be made.
Frank says that several of his members have turned to the group when faced with the problem of trying to part company with an employee who is well embedded in their business. On occasion, this has included family members or old friends who are no longer adding any value to the organisation.
The group encouraged their fellow members to make those difficult choices by challenging them over what was preventing them from exiting their underperforming members of staff. According to Frank, in all cases, the parting of ways led to a positive outcome – something that might not have happened without the support of the Vistage group.
The Benefits of Membership
Having a peer group that's willing to ask difficult questions and challenge each other is what Frank sees as a critical benefit of Vistage membership.
This can be particularly valuable for business owners who don't have a co-owner or board to call on for advice. "People who feel quite lonely in their job find this enormously helpful," said Frank. "Our members have now got a group of friends who are there to help, support and challenge them."
Another important benefit is being able to call on the experiences of people who know "a heck of a lot about business management and leadership."
This includes group members, but also the guest speakers and experts who appear at Vistage open days. Following an open day in June, three of Frank's members came away with practical advice for planning and strategy that has already changed the way their businesses operate.
"That's been transformative to the approach those guys have had with their management teams."
Ingredients for a Good Chair
An understanding of how businesses operate is a pre-requisite for becoming a Chair. Frank says that a career in business leadership means Chairs can better understand any issues their members might be facing and know the right questions to ask to help them work through problems.
But while business nous is important, it's not the only attribute that's required to be a successful Chair. "I think they have to really like working with leaders in their industry and their teams," said Frank. "And they also need to have a very good coaching style."
Frank admits to being surprised and fascinated by the diverse background of his fellow Chairs. "They're an extraordinary bunch of people. They're all very different in age, in background, in approach to life and they're all amazing people."
While Frank derives a lot of pleasure from his role as a Vistage Chair, he also acknowledges that it takes a lot of time and effort to get a new group off the ground.
"It's a vocation and people who do this job do it because they really want to do it and really, really enjoy it and get a lot out of it," he said.
The rewards are there for those who are prepared to devote their time and "learn a whole bunch of new tricks" along the way. If you're lucky, that might include learning more about the nightlife of London.
Experienced executive or business leader looking for your next challenge? Find out more about being a Vistage Chair here.