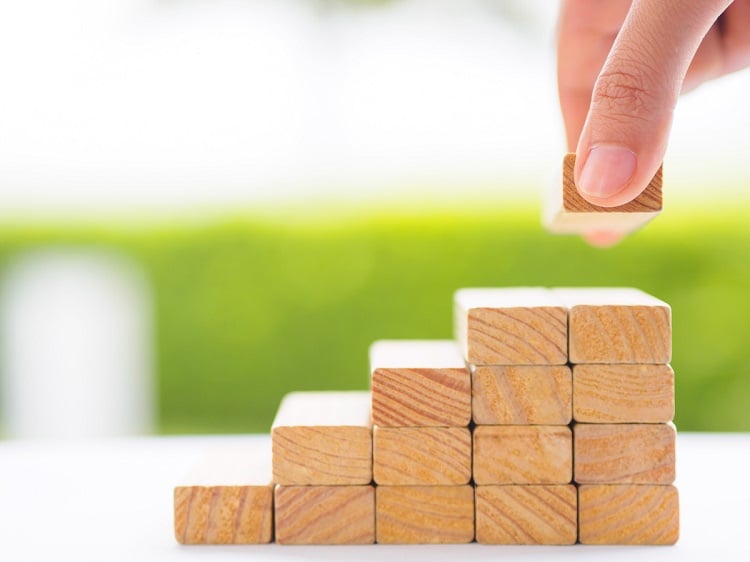 Welcome to the first of seven articles about how to grow and prepare your business for sale.
We'd like to introduce you to Craig Fletcher, a Vistage alumni who sold his business Multiplay to the UK's biggest video games retailer GAME in 2015.
Craig is now an investor and helps owners, directors, and CEOs sell their business. He has kindly offered to share his experience and advice with Vistage members and visitors, explaining the foundations you can put in place during the early stages of your business to allow for the right kind of growth and a seamless sales process.
Be prepared: You never know what opportunities may be around the corner
An offer for Multiplay took Craig completely by surprise. "We hadn't been planning for a sale. We'd never considered it," he says. "We'd just been focussed on growing and building the business."
Then one day, Craig bumped into an old colleague at E3, a games convention, and began a conversation that would eventually lead to the sale of Multiplay to GAME just a few months later.
Craig's story underlines the fact that even if you're not currently planning to sell, or a sale seems like a long way off, you never know what's around the corner.
Time well spent: Build the foundations for sale now
"There were a lot of things that came out in due diligence that we should have been doing beforehand,'' said Craig.
Due diligence requires business processes for things like disaster recovery and board meeting minutes. As Craig experienced, not having these in place prior to a sale isn't a deal-breaker, but it certainly helps to be prepared.
That's why Craig suggests that, if at all possible, you should run your company - from day one - as though you are going through due diligence.
If you're a small team, it's probably not practical to implement all the processes, but even introducing just a few could save time further down the line if you ever need to prepare for a sale or acquisition.
You can find standard due diligence questions online that take you through the process, but here's a due diligence checklist with some of the most important steps to get you started.
The paperwork: Organise your company documents
Sort and file your company register, share certificates, memorandum and articles of association so you can prove who owns the company and its shares. Also, it might be helpful to save all the minutes from board meetings in one place.
Be future ready: Build a robust IT infrastructure
A business that runs on paper is very difficult to scale and is, therefore, less attractive to investors. That's why an IT infrastructure is a valuable asset, but only if it's effective and secure! Have a think about whether your data is processed and controlled properly, and whether you are GDPR-compliant.
Recommended resource: Guide to the General Data Protection Regulation (GDPR)
Invest in electronic filing too
Craig's advice for filing is simple: invest in an electronic system from day one. Storing documents digitally as you go it will save you time generally as well as helping organise your information if were to you sell. You could store your data locally (e.g. on a hard drive) or offsite using cloud-based services like Dropbox Business or Google's G-Suite. If you opt for a cloud-based service, bear in mind it should have EU-based servers so you comply with GDPR.
Crisis management: Create a disaster recovery plan
A disaster recovery plan is a document which details how your business will respond and recover from a catastrophic event.
For instance, what would you do, and how would your business survive, if a fire wiped out your head office? How would your business recover if all of the stock in your warehouse was stolen?
Be up-to-date: Check and re-negotiate contracts
Organise all your contracts with suppliers and customers so you have them easily to hand - ideally digitally, else you'll have to spend days or even weeks scanning them at the point of sale.
Also, a lot of contracts have 'change of control' clauses. So, if you're thinking about selling soon, make sure you've got nothing in there that's un-assignable/non-transferrable or will prove difficult to re-assign.
Bear in mind that banks and some other suppliers are unlikely to transfer their contracts with you to another owner, but this need not be a barrier - banks have processes in place to manage the transition. These processes do, however, take time--so it's best to plan ahead.
The importance of your business plan
Before Craig joined Vistage, he was spending around 43 hours a week managing Multiplay's finances. After becoming a Vistage member, he was encouraged to employ a financial controller so he could spend more time growing the business.
One thing Craig did was extend Multiplay's twelve-month plan into a three-year plan, and it was this plan that went through due diligence and ultimately helped sell the business.
This demonstrates the importance of preparing a strong business plan prior to a sale. In particular, Craig highly recommends making projections for a minimum of twelve months.
"One of the key mistakes businesses make is they track the past not the future," he says. "But how do you know if sales are set to increase if you only track past sales?"
Just as potential buyers of your business will want to see your business plan, they will also want to see these sales projections so that you back up any claims of growth.
Getting the foundations right for a sale means being organised with your business' information, having a business plan and knowing exactly what will underpin further growth. All these elements are essential for maximising your business' value at point of sale. They are also vital for the day-to-day smooth running of your enterprise.
As Craig said, "what gets measured, or gets reported, gets done." And getting things done is the foundation of any business' success.
Check out our next article on how to write a growth plan for sale: How to write a business growth plan for acquisition.