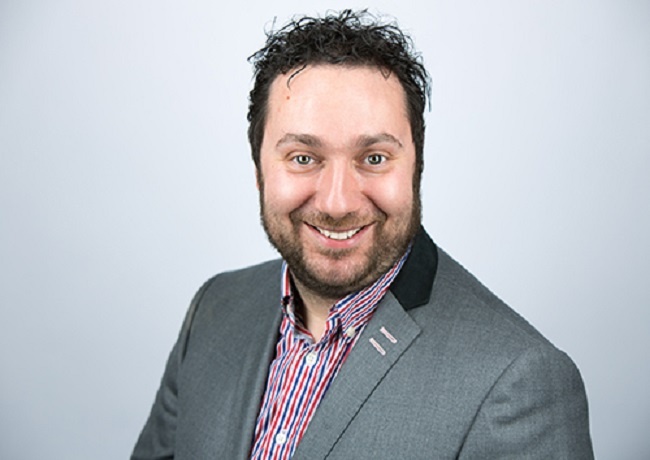 Adam Harris is the youngest Vistage chair in the UK (and the third youngest in the world) - but his CV is nonetheless impressive. In a handful of years, he went from trolley boy at Sainsbury's to CEO of the Technology Channels Association. He currently holds four directorships in every field from IT services to inflatable extras; he's trained as a teacher, and he lectures at Nottingham Trent University.
With that kind of entrepreneurial spirit, varied experience and drive he was a natural fit as a Vistage Chair, despite what he may have thought. Today he's sharing his story, and discussing the value Vistage has brought to all his endeavours.
Vistage: So, Adam - how did you first come to hear about us?
Adam: I came across Vistage while I was working on getting the TCA acquired. Originally, I just wanted to be a member: I went along to an open day and was blown away by the quality of the people in the room. Their ability, their willingness to be open and vulnerable, to be challenged and challenge other people made me wonder - 'where has this been for the last fifteen years?'
People join Vistage not to have their questions answered, but to have their answers questioned. Chief executives and managing directors are able to make decisions, but we only see what we see: having someone on our level who can challenge us from a different perspective is so helpful. I fell in love with that concept and those values.
Anyway, I was going to join, but because my business was in the middle of being acquired, I wasn't sure I'd be a chief executive for much longer. The chair asked me, "Well, what else are you going to do?", and when I said I didn't know, he said, "Why not become a chair?"
I looked around, and I saw a community with years of C-level experience. Did they want a fresh-faced, relatively inexperienced one-time chief exec in his early thirties? Did I have the right credentials? But John said "go for it", so I said "let's" - and that was eight years ago.
Vistage: Were your concerns valid?
Adam: They asked me in the interview if I thought my age would be a problem - if it would hold me back as a coach and mentor. I said something like "if being mentored by someone younger is problem for someone, I probably don't want to be working with them anyway."
It was definitely a weird experience. I'd never really been interviewed before: I'd done a lot of interviews and psychometric tests for people, ever since university, but I'd never been on the other side. I wasn't even used to the dress code - I'd come from the tech space where you don't see so much formality, and I actually had to raid my dad's wardrobe for a tie.
I had feedback afterwards that it was 50:50 whether I'd make it or not. What swung it, in the end, was that I agreed I'd go to America for a week's worth of intensive training. That's where I fell into the concept of 'carefrontational coaching' - it's cheesy, but it's great. It was a 180 degree turn back to the love of teaching: not me giving the answers, but helping the individual come to their own conclusion.
Now I have three groups - a chief exec group, a key group, and the first trusted advisor group in the UK. I'm also a professional speaker, coach, mentor, non-executive director - so any concerns I might have initially had were completely unfounded. It was worth raiding my dad's cupboard for that tie, put it that way!
Vistage: Do you think there's a certain character or personality type that makes a natural Vistage chair, irrespective of age?
Adam: I think there are similarities, and the groups definitely reflect their chairs' styles, but it's the differences and the diversity that make the chair community interesting. The trusted advisor group is an odd one. I'm co-chairing it, and [fellow Vistage Chair] Chris Everard's style is totally different from mine, but I learn more from him than I would from someone who was very similar to me. I notice the differences, learn from them, and then re-engineer what I've learned to put my own spin on it.
Vistage: Have there been particular landmarks along the way? For you, for the group, or for individuals?
Adam: Lots of the issues people bring to me fall into three broad categories.
One's around growth - someone says, "we're not growing fast enough, what do we do?" That might sit around sales or operations. Another's the same thing from the other direction: "we're growing too fast, what do we do to sustain this?" And the last one is about money and cash - "we need more, how do we get it?"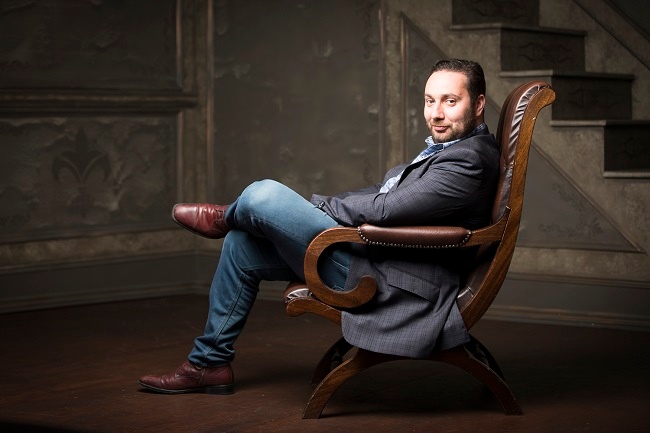 Often, the actual issue is people: the right people in the wrong roles, or the wrong people in essential ones. To resolve those you need to see things from other people's perspectives. My members have been through business closures, divorces, and one through severe depression, even talking around suicide. These stories come out on a week by week basis: it gets deep quite quickly.
Sometimes, at C-level, you need something like Vistage. It's nice to have one day a month when you're not the person who has to lead. You get to think, "I don't know what's going to happen today, and I'm actually quite happy with that."
Vistage: How does all this compare to the more conventional business roles you're also in? What do you take from Vistage that applies elsewhere in the business world?
Adam: For me, it's important to have a hybrid business model: I do some coaching, some Vistage work, some non-executive work and some speaking work. All my skills are completely transferable into everything that I do. I can position myself by saying, "you can hire a non-exec, but are they speaking and interacting with chief execs and MDs?"
The core concept I take away is reflection - taking a step back, reflecting on what's happened and planning for the future. Start with the end in mind, help create focus and clarity for people and businesses. Help people find the one big thing they're going to do today that's going to make everything else easier. That's a very Vistage way to think: stepping out of the whirlwind of 'doing' the job and focusing on the big picture.
Beyond that, all my personal work is based on the Vistage principles - change, challenge and growth. I, personally, have so much more self-worth and value from what I'm doing now than from anything I've done before. I'm helping change people's lives, and families, and businesses. That's exciting.
Vistage: What would you say to someone who was considering becoming a chair themselves?
Adam: If you can challenge and support people, it's definitely worth looking at. It's the most rewarding thing I've ever done, and it's an opportunity to grow yourself and others that you work with; within their businesses and from a wider perspective.
In a way, I live through my members: while I'm coaching them, I'm also coaching myself. That's part of the Vistage ethos. If we knew what the answers were things would be easy, but often, the challenge is in the things we don't know that we don't know. The role of the chair is to create the right space for people to open up and admit to those unknowns, and be ripped apart and put back together again - in the nicest possible way.
Adam's story is a testament to the power of the Vistage principles, and the breadth they bring to our chairs and their group members alike. If you're interested in taking your first step on his journey, find out more about becoming a Vistage member or Chairing a group of your own.