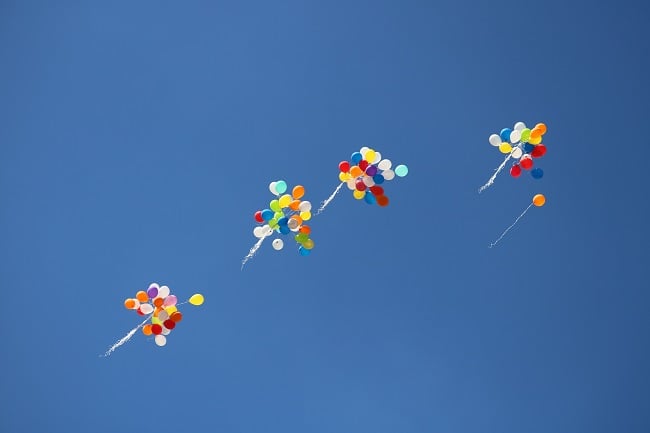 At inception, the business leader is everything to everyone. There are few successful enterprises that haven't had a strong, visionary leader at their epicentre; setting the compass, charting the course, making sure everyone is on board and guiding important decisions.
As businesses start to scale, however, the concept of running everything through the boss becomes problematic. It's an approach that simply doesn't scale, and eventually, the business leader becomes a bottleneck - a barrier to growth rather than an enabler.
Relinquishing control is logical, but it's emotional having to let go of your 'baby'. We got seven tips from Vistage members, Chairs and speakers on how business leaders can loosen their grip so they can concentrate on the big picture.
Get the sales team/process sorted
In the early years, the business leader is often the one that drives new business and sales. They have a relationship with the business that no-one else has, and it's often their enthusiasm and belief that appeal to prospects. For that reason, letting go of sales is often the trickiest challenge for business leaders. But it's crucial.
It's also fraught with danger. Vistage speaker and author of two international bestsellers, Nicola Cook, specialises in building sales engines for scale-up businesses. She says: "The first mistake is that business leaders go out and hire a really expensive sales director who they think can take over, but unless they come from a background where they've taken a business through a scale-up, they won't have the experience or the knowhow to do that. What they're most likely to do is spend a lot of money building a pipeline - in theory - that does nothing, and you'll be out of cash before that pipeline converts.
"The second mistake people make is they try and hire a "sales team", whatever that sales team might look like. If you don't have the strategy, the infrastructure, the processes, the leadership and the foundations in place to create and scale, again, they'll be lost, and they'll underperform."
To help, she developed the Sales Acceleration Model (SAM) to help business leaders leave a solid sales foundation that others can build upon. Nicola explains: "I realised that at the big corporation I had been part of an existing engine, one based on four key principles: strategy, team, tools and tactics. When you combine those four things together, that's when you can really start to accelerate your sales activities and sales performance."
The theory is that if you create your team and fuel this engine with care and precision and implement a company vision for your sales department, you'll feel comfortable leaving the department in their capable hands. Of course, the business leader should always be on hand to make the major decisions and grease the wheels when a key account or big new business decision is in play, but while sales might be set up by the leaders, they are built by the sales teams.
Hire experts
Effective leaders look for the best people to drive their business forward. That means leaving the ego at the front door and finding people who are better than you - and listening to them. Part of this comes from setting up a great recruitment process, some of it comes from building the right culture, and a lot of it comes from realising when you're doing too much.
A case in point is Vistage member Craig Fletcher of gaming company Multiplay, who started his company as a classic micromanaging 'superleader' before discovering how liberating it could be to bring in experts to allow him the time to work "on the business" rather than "in the business".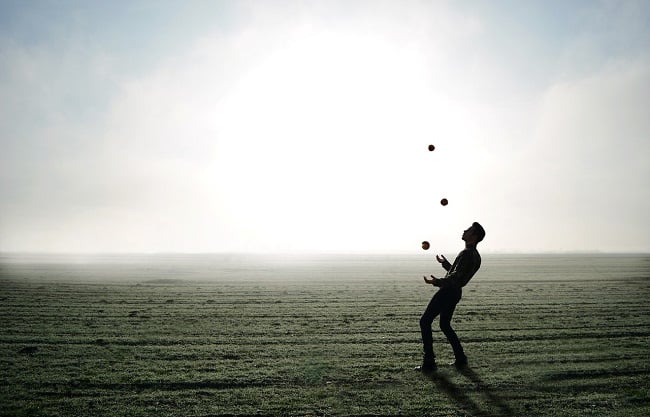 Whilst Craig recognised that there were benefits to him being involved in all aspects of the business approach, he also understood that there were some things he wasn't so good at. As the business grew from start-up to scale-up, he realised how unrealistic shouldering the responsibility alone had become. Craig says: "Anyone who's built a small business knows that you have to be a jack-of-all-trades and you'll find that there are some things you're good at and some things you're not so good at. I was doing 43 hours of finance each week, as well as trying to run and grow the business which is, frankly, impossible. I needed help, but I needed the right help". With the support of his Vistage group, Craig was able to relinquish enough control to find the people that could help his business grow.
Create leaders
Hiring experts is one thing, but to really let go, you need to be confident that everyone in the business can act with autonomy. That means moving away from giving orders to working on creating leaders. If you have a team of leaders across all sectors and levels of the business, all working towards the same goal, peace of mind is not far behind.
David Marquet, a former submarine captain, author and Vistage speaker, favours an 'Intent-Based Leadership' strategy, that starts with rejecting the idea that leadership is for the select few at the top. Instead, he embraces the fact that in highly effective and successful organisations, there are leaders at every level. This method of leadership is based on empowerment, not ego, and process, not the personality of the leader. He explains: "Leadership should mean giving control rather than taking control, and creating leaders rather than forging followers".
Delegate
The art of delegation is something that business leaders have been wrestling with for generations, but determining what you're best at and what you need to delegate is vital to ensuring your business continues to grow. Vistage speaker Malcolm Smith says: "The first thing in delegation is you have to know what's important to yourself - segregate the things that are important to you and add value and the things that are not. You then have to convince yourself to delegate the things that don't add value. You want a hundred brains working on an organisation, not your brain divided a hundred times".
Jo Macsween is the former CEO of the leading international haggis manufacturer that carries her name: a company she left to become a Vistage chair. She says of delegation: "A leader often needs to step out of their own way to recognise where their skills are and, more importantly, where they're lacking. The business may well move faster if they get out of the way and let other people do it."
Make staff accountable
People can't grow without being allowed the room to make their own mistakes and if you're always there to soften the blow, they will be less likely to succeed without you. Vistage master chair Greg Bustin believes that accountability is the key to driving a high-performance culture. More than 6,000 executives worldwide surveyed by Greg have agreed that "lack of accountability" is a huge problem and it might be holding them back from loosening the grip on their respective businesses.
Greg explains that accountability should be seen "not as a punishment, but as a support system of affection for winners" that he believes is formed on the three key principles of clarity, tracking and leading with questions. He explains: "Be clear with what you want out of your employees, because clarity gives us confidence. When we struggle with accountability it's usually because we don't have clarity about what is expected of us. We can then use that clarity to use tracking as a scoreboard to empower those that are doing well and give those that are not something to reach for. Finally, if you don't have that clarity and you're not sure what decision to make with an underperformer, always lead with questions".
It's all about the culture
Company culture often evolves as the company scales, so the culture in year one is probably going to look very different from the culture in year ten. Developing a culture is all about defining the purpose of your business and creating a positive workplace that offers fair incentives to attract and retain the best talent. If leaders can establish a company culture that enables growth then you should find that people are able to make the 'right' decisions without leadership intervention. According to Robert Stead, a part-time marketing director for The Marketing Centre, the key to establishing a growth-focused culture is "a rhythm and an energy to the business that everyone shares".
This means fast and flexible customer responses and making sure that people are following you (at every level of the business) because they want to, not because they have to. If your staff know the business well enough (the overall business objectives and priorities) and understand their roles within it, you have already won half the battle. Vistage speaker Jeff Grout explains: "People come to work every day with discretionary effort, but if they're happy with the culture they are more likely to follow you proudly into battle" instead of indifferently limping along behind you. If you can manufacture that kind of culture then you should have no qualms about stepping back and letting that culture fulfil its potential.
Get a PA
Admin work is tiresome and adsorbs precious time from your working day. In the early years of a business, leaders will typically manage their own diaries and organise their own time, but this also becomes more troublesome during scaling.
As the leader, your focus should be on the big picture, not emails, schedules and press releases. If you don't have a PA then you effectively are the PA, and you have more important things to be doing with your time.
Crossroads
Of course, it's not just about learning how to let go, but when. All business leaders at scaling companies will eventually arrive at a crossroads. At this crossroads, their business gets more complicated, they have more employees, they're looking at new markets, or all three at once. That's the point where they need to start loosening the grip.
When you reach these crossroads, before you instinctively put your foot down, think of all the benefits of letting go and letting your passengers take over before you fall asleep at the wheel. It might require putting a little more faith in your team than you're used to, but it's a faith that should be returned tenfold as long as you put it in the right people and the right places.
Many thanks to all our contributors. If you're struggling to let go, or have any other leadership problems or issues, Vistage groups are designed to help you question things and made better decisions. Find out more here.