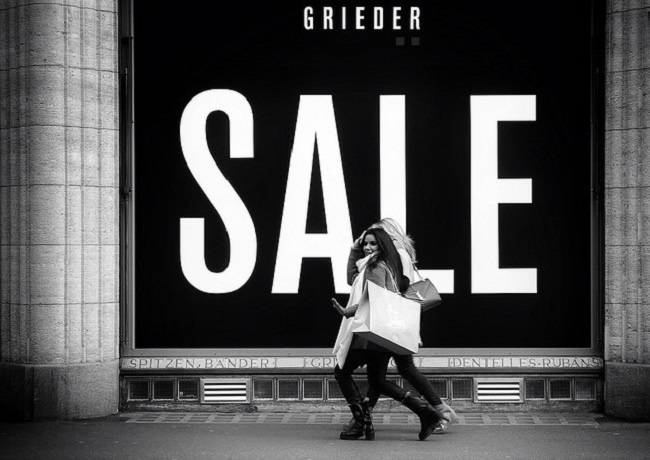 Of all the things that can keep a business leader awake at night, cash flow may well be king. One way to minimise the stress is to ensure that your accounts processes are slick and well managed, but even the best processes are still hostages to the fortunes of your customers – B2B payments in particular will often come from businesses who are also keeping a watchful eye on their own cash flow.
There is, of course, another area where business owners or leaders can take a more hands-on approach to increasing cash flow, with the potential for fast results: sales and marketing. However, beware the sine wave – sales stutter, cash flow falls, so more effort is devoted to sales. Sales start to rise, money comes into the business and efforts begin to wane – so the cycle continues.
Here, we'll take a look at how you can work with the sales team and their colleagues in marketing to ensure that this turbulent cycle can be avoided, through activities that are proactive rather than reactive, and that adhere to your long-term business strategy.
Sales
Let's start with a sporting metaphor for sales and marketing. Out on the windswept turf of the rugby pitch of success, marketing are the men and women cueing up the conversions - putting the ball on the tee and holding it in place with a delicately positioned finger. Sales then step up and put their collective boot through it, bisecting the uprights and getting the points on the board.
As the captain of the ship, how can you ensure that these sales opportunities are being converted? The sales team needs to be involved in the build-up play, not just wheeled out for the conversion. Get them thinking about the buyer journey – do they understand how social media conversations can ultimately become conversions? Do they have the right level of product knowledge, and do they understand your vision for the business?
Get involved in training your sales team – the unique context you can offer trumps any generic sales training they may receive. Make sure that they communicate with clients and prospects in the way you would like to if you had the time.
Marketing
The dividing line between sales and marketing is beginning to blur, mainly in the wake of technological changes, but it is important to recognise the important role of each – it's tough for one player to kick the ball between the posts if they are trying to hold it in position themselves.
Although the temptation may be to task your marketing team with short-term campaigns to boost income, effort should be expended on long-term brand building. Big-bang campaigns to drum up custom are expensive – they may spike cash flow, but at what cost? When the numbers are crunched, a long-term digital marketing campaign and a solid inbound marketing strategy will significantly drive down your cost per acquisition.
Through the smart use of social media, your marketing team should be able to start conversations with prospects, driving them through to a website packed with blog content, newsletter sign ups and lead magnets like ebooks or white papers to encourage them to give up their personal details. Nurturing campaigns can turn these contacts into leads for the sales team. Marketing's role does not end there, as an equally important conversion is from customer to loyal brand champion.
While you could bring this process in-house, you may consider approaching an external agency to audit your marketing operations and help you build a strategy that will connect with new customers by communicating across multiple channels and platforms.
Marketing and sales alignment
The symbiotic relationship between sales and marketing is ultimately beneficial for the whole business, but how do you get there? Visibility is key. Marketing activities should not be a mystery to your sales team and vice versa. Your marketers may have access to unique insights that could increase conversions for sales, while the sales team at the 'coalface' could be first to spot trends that could shape the direction of your marketing efforts.
A visible and engaged business leader can ensure that these two crucial functions do not remain siloed, or even at war. By bringing both teams together to talk about your sales and marketing strategy, or to engage in shared training, you can ensure that communication channels between both teams remain open. It also enforces that notion that both teams are working towards a common goal – the growth and ongoing success of your business.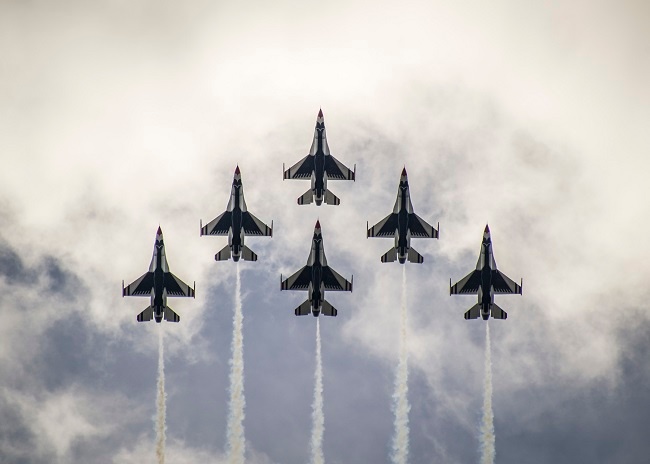 Perfect alignment: Marketing and sales need to be in harmony (image via US Air Force)
But how do you meaningfully measure success in sales and marketing? The positive impact on your cash flow is one metric, but strategic success should consider a number of factors, all of which should be gathered together in a marketing dashboard.
A good dashboard will allow you to track client retention, the cost of customer acquisition and the overall ROI of your marketing activities. A great dashboard will also allow you to track your customers' activities; Which pages are they visiting on your website? What type of content is generating the most leads? What is your bounce rate?
CRM
The clever slicing and dicing of customer activity data is built on the foundation of an effective CRM system. If your CRM system is a glorified spreadsheet, listing contact details for clients and prospects, it may be time to upgrade.
An investment in a modern CRM system can add plenty of value to both sales and marketing activities. By recording and analysing all customer interactions, a good CRM can extract insight and intelligence from information that would otherwise be scribbled on post-it notes.
There are plenty of CRM solutions to choose from, ranging from established players like Salesforce and SugarCRM to platforms targeting smaller businesses such as Agile CRM and HubSpot, both of which offer free license tiers for small groups of users.
In this increasingly crowded CRM market, it's important to know what your business requirements are before parting with software license cash (or even investing time with a free product). A CRM upgrade is also a good time to take a look at the sales and marketing processes in your organisation. Rather than being seduced by software sales patter, consider utilising a contract Business Analyst to squeeze some efficiencies out of your existing processes and establish a set of requirements to help you choose a CRM solution that will deliver ROI.
With these pieces in place, an entwined sales and marketing approach can have a transformative effect on cash flow. By taking hands-on leadership approach – maybe even creating content of your own – as leader you can create a culture where marketing is a company-wide concern and selling is the driver behind all activities. This ensures that all of the players on the team are aware of the common goal and are invested in the tactics employed to achieve it. All of this leaves the coach, or rather the business leader, with one less thing to lose sleep over.
Leave your cashflow worries behind and focus on sales and marketing. Download: The Business Leader's Library. Volume 3: Sales and Marketing
Photo credit:
Sale via Flickr