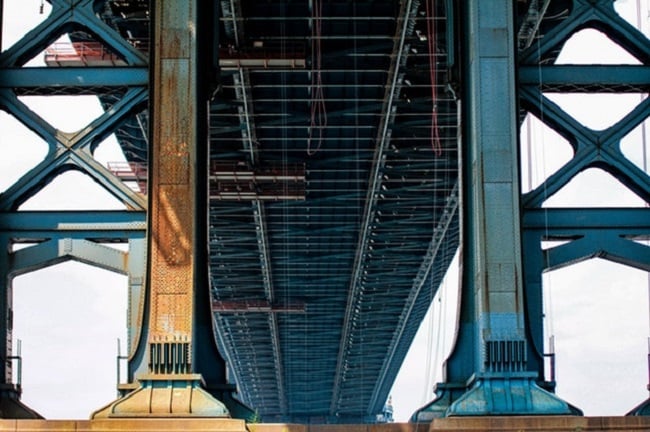 The bigger something is, the stronger the foundations need to be. Let's take a look at the tallest building in the world today – Dubai's 828-metre (2,717 ft) Burj Khalifa. It sits on 192 piles buried more than 50m (164ft) into concrete-supported ground. Whereas a little portakabin doesn't need anything quite so deep.
Ultimately, gargantuan growth requires some serious foundations. This is as true in business as it is in building and engineering. So what are those foundations, and how do you make them futureproof?
1. Product or service
At its most fundamental level, your product or service is your business. While that may sound like stating the obvious, over time it's easy to forget the importance of what you're selling and who you're selling it to. Vistage UK's Steve Gilroy believes business leaders need to nail this down before thinking about scaling:
'Sometimes a business hasn't done enough work on establishing their ideal customer. Other times their value proficient proposition is not clear enough or their product is just not well-positioned enough to take advantage of the growth opportunity, so work needs to be done there before scaling up'.
Do you need to adapt your product or diversify your offerings? You may have a strong, viable product now, but will it still be that way in 12 months' time?
Investing in innovation is more important than ever before. Why? Because everyone else is doing it. In a highly competitive marketplace, companies which innovate are able to anticipate the needs of their customers, scale faster and take a larger share of the market.
Innovation can help you stand out from your competitors, attract and retain the best talent, and, most importantly, adapt to the changing needs of your customers. All of these factors contribute to growth and help to create a solid foundation for scaling up your business.
2. Customers
Sam Walton, founder of supermarket giant Walmart, said 'There is only one boss, the customer, and he can fire everybody from the chairman on down by simply bringing his business somewhere else'.
Your customers and their loyalty are one of the easiest ways to determine whether or not your business has a strong foundation. How long do your customers stay with you? Do they buy once and leave or do they keep coming back? Do they refer other people? You won't grow your business if you have to keep replacing customers that you've lost; you need to sell and also retain.
Therefore, knowing as much as possible about your customers and their experience of your brand is paramount if you want to successfully scale up your business. One way to do this is by investing in customer research via a third party. What is their overall experience of your company? What could be improved? But a personal touch and talking to your customers directly is also important. When you know exactly who your customers are and what they want, you have the power to keep them happy, and therefore retain their custom.
3. Business model
"Often, when an existing business is attempting to scale, they're using the model they've used from day one," says Steve Gilroy.
Why is that a problem? It isn't necessarily but, as Steve explains, it's an area which needs to be explored:
"They haven't considered the fact that there may be a different way of selling and delivering their service, which may, in the long run, offer a much bigger opportunity or an opportunity which can grow much faster"
Some traditional business growth models give the impression of successful scaling and growth but in actual fact they're increasing costs at the same rate - or nearly the same rate - as increasing revenue.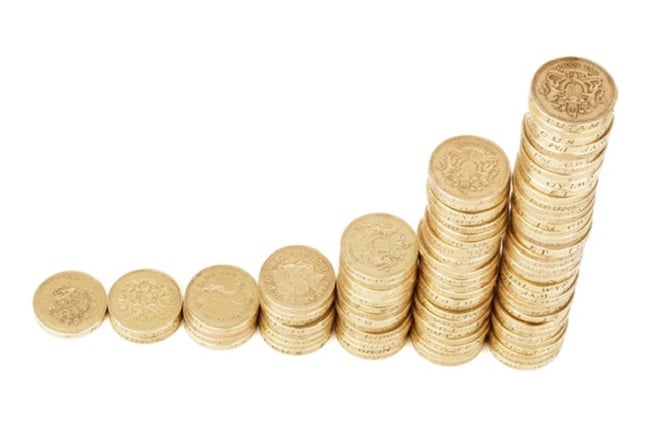 Successful scalability is all about finding the most efficient, repeatable mechanism for higher production. An effective, replicable business model should allow you to increase your customer base and output without forcing you to increase your overheads at the same rate.
Your business model is a cornerstone of a solid foundation so don't be afraid to tweak it or completely overthrow it and start from scratch. The right business model should allow you to scale up in a way which achieves exponential revenue growth alongside incrementally increasing costs - not the other way around.
4. Finance
Steve Gilroy believes assiduous planning is crucial when it comes to finance.
"If a business is going to consume cash to grow, or they need investment, what have they done so far in that space? What options have they looked at? Have they really looked at the cash engine of the business and is there a way of growing which will reduce their demands for cash? At the end of the day, have they got access to the finance they need to scale the business?"
When you're scaling a business, expenses will go up. So how do you keep on top of them?
The first step is creating a detailed plan. A good place to start is your P&L report. If your sales go up, how does it impact each item on your P&L? Look at areas like people, technology, infrastructure, reporting and measuring.
Once you have that oh-so important estimate of costs, you need to think about where that money will come from. Do you need to seek additional investment? Do you need a line of credit or a bank loan? This is one area where you don't want any nasty surprises.
5. Culture
Last, but certainly not least, is evaluating and working on your company culture. Steve emphasises the importance of having the right culture in place before scaling up:
"The culture has to be enthusiastic - and it needs to be open and informal," Steve explains. "Rigid corporate structures are generally a thing of the past anyway. Internally, the culture needs to be informal, open, have high levels of trust, high levels of challenge, new ideas, a growth mindset - all of these things.'
The good news is that, as a business leader, you have the power to change and instil the type of culture which is conducive to scalability and growth. It's all about revisiting and defining your mission, vision and values - and then living and breathing them.
For example, if your company values include encouraging innovation, rather than just setting up an innovation team or telling people to go and innovate, it needs to be embedded in the culture - visible on a day-to-day basis. So what would that look like?
It's important to accept that failure is part of innovation and reward efforts that fall short, as well as those that completely succeed. After all, innovation is all about new ideas - but if people are afraid of failure, how can you expect them to stick their heads above the parapet?
In Steve's experience, creating a culture of ownership, accountability and action brings out the best in individuals and helps prepare a business for successfully scaling up.
"It's important to have a culture which values quickly reviewing performance, reviewing issues, deciding on the action, committing to the action and taking ownership. These things are rarely in place at an optimum level. Quite often businesses haven't got ownership and accountability working right. So, it's a case of identifying whether those things are in place and what tool or technique they need to become more effective."

Scaling up a business is all about organisational systems and processes. In order for it to work, the business basics need to be in place. There's no point trying to scale up if you don't know where the money will come from, if you're struggling to retain customers or if your company culture is all over the place. Get the foundations wrong and you'll be building a house of cards, get them right and you could build something that will last and grow for years to come.
If you're thinking of scaling up your business, we have plenty more articles and insights for you to enjoy.