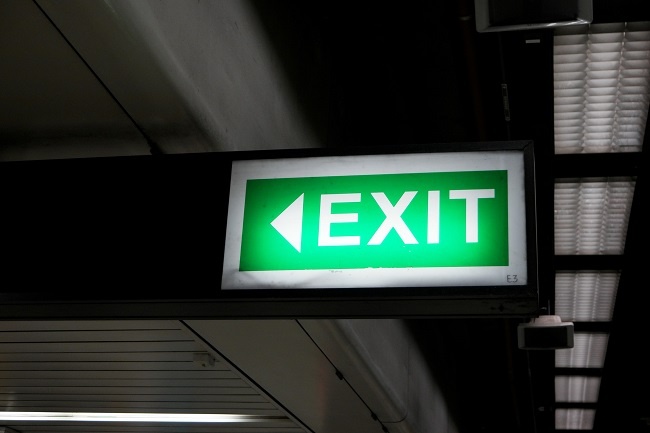 In 1999, Pierce Brosnan's James Bond received one final piece of sage advice from Desmond Llewelyn's irascible but beloved Q. "Always have an escape plan," he said, and with that, Llewelyn gracefully exited the long-running franchise, never to be seen again.
Exit planning is as important to family business owners as it is to tuxedoed spies, but despite this – and the fact that two-thirds of business owners will hit retirement age in the next decade – only 13% of UK business leaders have a robust, documented and communicated succession plan. This is even lower than the already low global average, which stands at 15%.
These statistics come from the PwC UK Family Business Survey 2017, which finds that while the overall picture for family businesses in the UK is healthy, future success may be undermined by a lack of proper succession planning. So why is an exit plan that ensures a successful transition to a successor so important?
First and foremost, an exit or succession plan must form part of a clear roadmap for the future of the business. The PwC report highlights that while over two-thirds of family businesses prioritised their long-term future when building strategy, very few recognised that exit or succession planning was part of the route to that future success.
Bridge the gap
The theme of the PwC report is the 'missing middle', a phrase they use to refer to the phenomena of having long-term goals, but no bridge between the 'now' and the 'future' to make those goals a reality. They suggest this bridge be built on innovation, an area that was seen to be weaker in family business than in other ownership models, with only 17% of respondents prioritising it.
Robust succession planning forms part of this missing middle. To prevent stagnation in a successful family business, the injection of new and innovative ideas is vital. A rich source of innovative ideas may be the younger members of the family firm, particularly in this age of digital disruption. But is the next generation ready to take the helm of the business?
To balance the innovation of youth with the experience of leadership, it may be necessary to grow the skillsets of these future leaders. An exit plan should therefore include steps to upskill potential successors in the family, be it through building experience in key roles inside the business, or seeking learning opportunities beyond it.
Outside the family
Another PwC study, entitled NextGen: A global generational study, suggested that while 73% of potential successors were looking forward to running the family business one day, only 35% thought that this would definitely happen, with as many as 29% thinking that at best, it was only a fairly likely outcome. This is in part due to lack of any communicated plan that makes it clear to the next generation what their future role is. Without this clarity, younger family member could plan their future elsewhere, forcing businesses to look beyond the family when selecting successors.
Another factor that necessitates good succession planning is the often-fluid role of the business leader in a family business. Day-to-day activities may extend beyond those associated with a particular job title. Family business leaders may see themselves as the 'heroes' taking on work beyond their normal remit out of a sense of duty or responsibility. There is no guarantee that any successor – either from within the family, or outside it – will have the capacity or inclination for this kind of over-reach. As such, an exit plan must clearly define future roles and responsibilities.
Unspoken risk
The difficult truth some family business owners may have to face is that their children and grandchildren may not want to take over. Research has shown that only about 30% of family-owned businesses survive into the second generation, 12% are still viable into the third generation, and only about 3% reach the fourth generation or beyond. It may be that instilling an entrepreneurial spirit in your children is a double-edged sword. The very skills and behaviours that would make them a great future leader for the family business may lead them to build businesses of their own, or forge successful careers following different paths.
At its heart, exit planning is about creating a sustainable business that is fit for the future – in other words, a business which is profitable and has both a clear future vision and a strategy to achieve it. For a family business that does not have a natural successor in place, a well-documented succession plan is imperative – not only does it define the future of the business itself, it also offers stability and security to its employees. It may also be the only way of allowing business owners to let go, move on and enjoy the rest of their lives.
For more advice on exit planning, succession management and other strategies for family businesses, take a look at the Vistage blog.