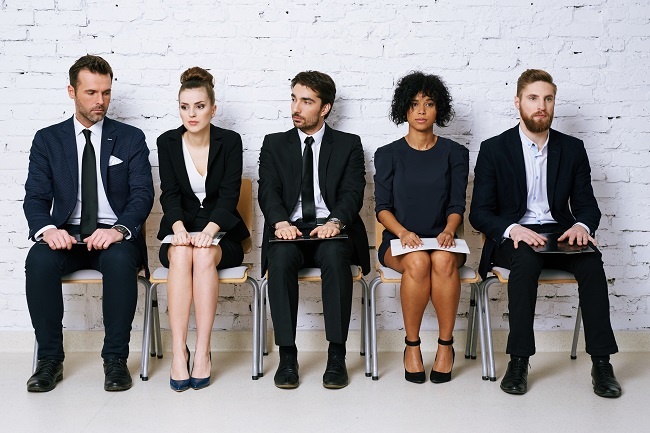 The single most important asset in your business is your staff.
Choosing the right people for your business - and retaining them - will help everything else fall into place. But making that choice isn't always straightforward: even when you think you're onto a winner.
With the UK's employment rate currently at its lowest since 1975, the recruitment landscape is a competitive place. Business may be tempted to scrimp on pre-employment checks in their desire to secure the best talent for themselves.
But this is a dangerous game to play. The costs of a mis-hire can - apart from the transactional costs of hiring and firing - leave businesses open to theft, fraud, and perhaps most damaging of all, a destroyed reputation.
Yet according to the Background Screening Trends and Best Practices Report 2016, only 58% of employers currently conduct background screening. Here are our top 10 tips to ensure you make the right decision, first time round.
1. Ask for original copies of qualifications
Companies sometimes assume that they only need to see original copies for qualification dependent roles - clearly, you cannot have a GP without a medical degree. But it's important to always verify a candidate's academic and professional records, as a discrepancy here could signify other, more serious, inconsistencies elsewhere.
Shockingly, 38% of British workers admitted to lying or exaggerating on their CV, and higher-ranking executives are far from immune. Former NHS manager Jon Andrewes was recently jailed for two years after admitting falsifying two PhDs - in reality, he only held a higher education diploma and teaching qualification.
Action: Obtaining original copies for your own records will eliminate any doubt as to candidate's suitability for the role, and reassure you of their honesty and integrity.
2. Check CVs carefully for inconsistencies or breaks in employment
Anything on a CV that strikes you as unusual should be addressed and cleared up. CV fraud covers a huge range of misdemeanours - for example, more than 1 in 4 applicants said they have left a job out of choice when in truth they were sacked. Even if something seems relatively harmless, like getting dates of employment marginally wrong, it could signal anything from low-level embellishment at best, to full-scale forgery at worst.
Action: Make checking for inconsistencies a part of your pre-interview checklist, giving candidates the opportunity to explain any doubts themselves. Maternity leave followed by a two-year career break? No problem. 18-month sabbatical to travel the world? Fine. The key is to ensure that any and all breaks in employment are clearly explained.
3. Ask for and follow up on references
The law and regulations surrounding reference checking are complex - if a referee makes an unsubstantiated negative remark, they could open themselves up to libel. To avoid potential legal issues, most employers now make it their policy to provide only factual information, confirming dates, job titles, and main duties. Nevertheless, it is important to always follow through with a reference check, particularly as almost one-fifth of candidates have provided false references on their application.
Action: Always approach referees in writing, never in an off-the-record phone call. Make sure candidates know when you will contact former employers (always post-interview) and most importantly, to dissuade candidates from risking dishonesty, that you will approach them.
4. Fulfil your obligation of checking if an individual has the right to work in the UK
You might assume that the burden of responsibility to prove right to work falls on the employee. Not so. Employers must always check an individual's right to work in the UK, as the cost of not doing so could result in a fine of £20,000. According to Parasol data, UK employers were fined £24 million in 2014 for employing illegal workers, a 75% rise on 2013.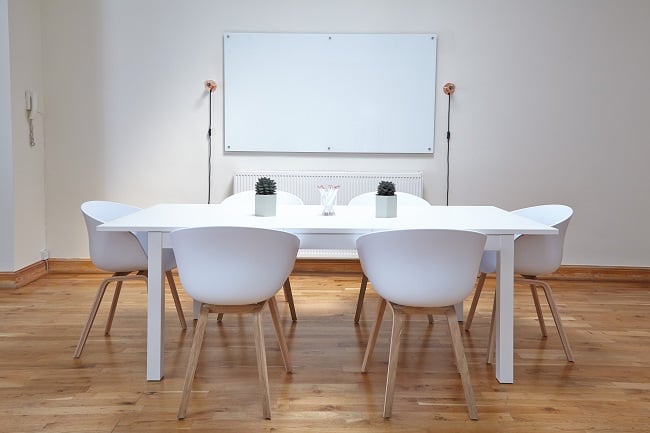 Fill the seats: Get the right team around the table
Unfortunately, only 62% of organisations claim to screen for right to work. Worse, many check only those who 'appear' foreign in some way - a dangerous assumption which in itself sets a company up for potential discrimination claims.
Action: The best way to avoid costly pitfalls is to live by the mantra: check everyone, every time. For further information, businesses can refer to the government's online guidance.
5. Use your right to check a candidate's criminal record
Only 58% of companies who conduct background checks go as far as undertaking criminal records searches - now rebranded as Disclosure and Barring Service (DBS) checks. Yet, according to official figures from the National Police Improvement Agency, there are 9.2 million people in the UK who are living with a criminal record.
It is often assumed that while certain positions - such as those that involve contact with children or vulnerable individuals - require a criminal records check, there is little need to enforce a policy across the board. But, as always, consistency is the key to successful screening.
Action: It might seem like an unnecessary precaution, but when it comes to safeguarding your talent pool and your business, it's better to be safe than sorry by exercising your legal right to disclosure. By making criminal records checks a part of your overall screening process - though only on successful applicants - no one can get offended being asked.
6. Use of the specialist employee vetting services for critical posts
The higher the position, the deeper pre-employment checks should delve. Hiring guru Dr Bradford Smart puts the estimated cost of a mis-hire at between 4 and 15 times a candidate's annual salary. For high-stake talent, the risk of getting it wrong becomes progressively more serious with seniority.
But ticking all the boxes takes time, and in some cases requires extensive knowledge of legal frameworks and regulatory compliances. Companies such as Vero, Experian and others offer a range of managed employee vetting services.
Action: When hiring at the executive level, or for any crucial leadership role, it is a good idea to consider outsourcing the screening process to an agency who has the expertise and efficiency. Yes, it costs, but think how much greater the cost could be for getting it wrong.
7. Act appropriately when it comes to social media searches
According to the Society for Human Resource Management, 84% of organisations recruited via social media in 2016. So it's hardly surprising that many companies turn to social channels in the post-interview screening stages too. Tempting though it may be, conducting - and specifically acting on - social media searches is not always advisable.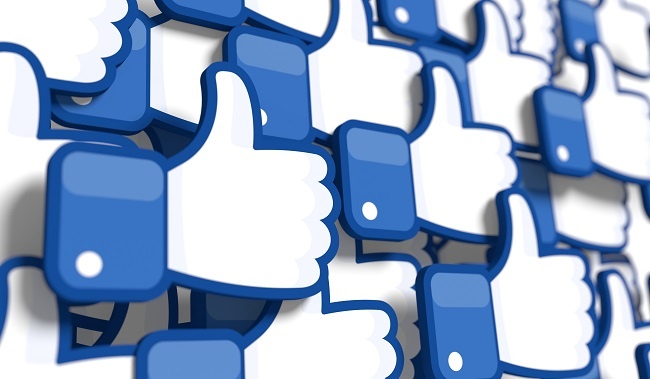 Face to face: Social media is a powerful tool for checking out new employees, but proceed with caution
While a joint survey by jobsite, Monster.co.uk and YouGov revealed that 36% of UK employers have rejected candidates based on information gleaned from public Facebook, Instagram, or Twitter profiles, to do so opens a can of liability worms. Although conducting social media searches is not unlawful in its own right, the golden rule of screening is to only rely on factual information given or sought with permission during the application process.
Action: On balance, it's better to take a cautious approach to social media. Some vetting services use insights gained through social media, but they also have the ability to ensure complete compliance. If you do conduct social checks, try and stick to professional networks like LinkedIn, rather than trawling a candidate's personal Facebook page.
8. Don't conduct pre-employment medical screening questions
Generally speaking, employers should only ask candidates question about their health after an employment offer has already been made. Even then, it should only be in the context of ensuring that any reasonable adjustments are made to accommodate any disability or health impairment.
There are, however, some exceptions to this rule. Section 60 of the Equality Act 2010 describes some of the circumstances in which employers can legally ask medical questions before an offer of employment is made. That is, if there is a legitimate occupational health requirement for the role in question. For example, a firefighter would need to be able-bodied, a driving instructor would need good eyesight and so on.
Action: Never ask any kind of health question as part of your selection process. Instead, build in a non-discriminatory questionnaire as part of your pre-employment paperwork. It is illegal to withdraw a job offer based on health or disability disclosures, unless it entirely negates the individual's ability to do the job.
9. Create a well-planned selection process
The Background Screening Trends and Best Practices Report 2016 tells us that among the companies who conduct some form of background screening, 1 in 5 has no 'official' process or policy. And yet we've seen throughout that clarity, consistency, and communication are key to devising a pre-employment screening process that both protects your business's assets and acts in the best interests of current and future employees.
Action: Formalising and sticking to a step-by-step checklist of searches for each and every applicant will preempt any major problems before they occur.
10. Make sure an offer of employment is clearly subject to any checks being satisfactory to you
Throughout the recruitment process, future employees have the right to expect communication that is transparent and upfront. Balancing your own needs to be stringent with maintaining a positive candidate experience is essential, particularly as 83% of job applicants admitted to being positively or negatively influenced about an organisation by the quality of the interview experience.
Action: All documentation relating to the job offer should explicitly state what the conditions or employment are, and how they will be ascertained. Clear communication at all stages is crucial - such as letting candidates know promptly whether they have passed or failed a particular stage - and the reasons why.
Employees are your greatest strength, but if not properly screened, they also have the potential to be your weakest link, too.
No matter how perfect a candidate appears on paper, how well they dazzle in interview, or how good a fit they seem for your company culture, employers should never let personal impressions or 'gut instinct' override a systematic screening process. Doing so will improve the quality of your hires, your company's reputation, and improve staff retention.
Find out How to Lead Your Business to Growth. Download: The Business Leadership Toolkit
Photo credits:
Featured image via adobestock/baranq
Table via Unsplash