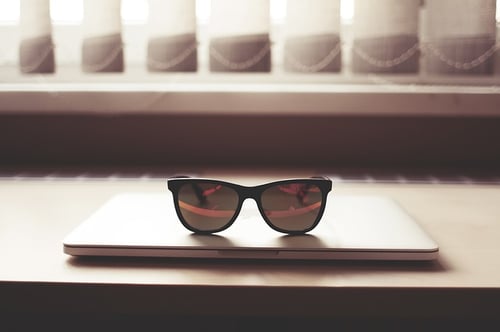 From strategy to regular health checks, we offer the complete guide to wellbeing in your business.
It is becoming clear that there are three key roles when running a business:
Do whatever you do and make a profit
Market whatever it is you do so that you gain and retain clients
Look after your workforce so they perform as well as possible
When a company focuses on the wellbeing of its staff it will see a reduction in sickness absence and increased staff retention. As Cecilia Fritz from Sony UK Tec stated: "To be a high performance organisation with a high performing team we must focus on staff wellbeing." Happier staff work more effectively because they are more engaged, they contribute more and they are less likely to leave the company.
Dorian Dugmore suggests that in today's economy, when people do seek another job they will look at how well prospective organisations treat their employees. Where money and perks are similar, the deciding factor will be how much they feel the company cares for its employees. It's been estimated that replacing a single member of staff can cost around £7000, including advertising the role and paying agency commissions, so reducing staff turnover can have a significant financial impact on a business.
Determine Your Strategy
Set targets for the programme so that you can measure the effectiveness over the coming years. What key measures are you interested in? These could include reducing sickness absence overall, or reducing sickness due to "stress" in particular. Involve the staff in the planning and decision making.
A top-down initiative is unlikely to work as well as an initiative where the employees have been involved and engaged from the beginning. Survey the staff, what would they like to have available? What would make their lives happier at work? What do they feel would improve their work/life balance? Would they be interested in sports facilities? Would they use them if they were available?
As you're conducting the survey and talking to individual staff members, you will discover those who are very keen to carry the initiatives forward – these people become your champions. They will promote the ideas within their departments and get others involved. Engage with your champions at every stage and they'll reward you with plenty of good ideas and by creating a buzz on the shop floor.
While planning for wellbeing initiatives it's also important to consider who will be responsible for delivering them. Do you need a dedicated member of staff responsible for staff wellbeing? Or do you need to bring in external expertise, such as a personal trainer or nutritionist?
Measure Your Results
Measure your results over time, not just in terms of reduced sickness absence and staff turnover, but also in broader terms of employee wellbeing. Do employees enjoy coming to work? Do they feel they have a good work/life balance? Would they recommend your company to their friends as a great place to work? Running wellbeing surveys at intervals to gain this sort of feedback will give you a measure of how effective the wellbeing programme is.
Introducing Wellbeing Initiatives
How you introduce the programme is key. Participation must be voluntary and no-one should be made to feel second-best or "wrong" for not wishing to partake. Incentives might help increase participation, but be very aware of not causing any sector of your workforce to feel victimised because they are not yet ready to take action to improve their wellbeing. In addition to staff buy-in, you will also need the support of your senior management team. They need to be convinced that a happy, healthy workforce is a more productive workforce and ultimately, better for the bottom line.
Suggestions for Wellbeing Initiatives
Your company size, location, and the kind of work you do will determine what wellbeing interventions and initiatives you can introduce. Here are a few suggestions to start your ideas flowing:
Education
First and foremost you need to educate your employees about the importance of health and wellbeing.
Create a weekly staff bulletin giving news, views and updates from within the company. Include health, exercise and nutrition advice. You could have a healthy recipe section, supplied by staff members. Include results, personal bests and any feedback from company or employee sporting endeavours. For example, Charles Derby Group circulates the results of their parkruns each week.
Invite external experts to run talks at lunchtime or after work on subjects such as health, introduction to exercise, nutrition and healthy diet, the importance of hydration, how to stay healthy, incorporating exercise into the workplace, etc.
Circulate articles on nutritional snacking and how to eat healthily when eating out or travelling.
Physical activities
Encourage participation in parkruns.
Start a 'Move at your Desk' initiative – implement stretch breaks, for example, or purchase Swiss balls as an option to sitting on chairs all day.
Organise staff events such as cycle rides, walks or runs.
Encourage staff to participate in charity events such as Relay for Life, Midnight Walk and Fun Runs.
Arrange for on-site and off-site classes. Sony UK Tec organises weekly workout classes run by a local leisure centre.
Link up with local sports venues to offer discounts, free entry passes and other benefits.
Encourage the use of Strava and Fitbit and other smartphone apps.
Sign up to the Cycle to Work Scheme, where the government offers a tax-free way of a company funding bicycle purchases for their staff.
Nutrition and diet
Offer advice on healthy diets – with resources such as articles, external experts or even a knowledgeable member of staff.
Overhaul the staff canteen offerings, ensure there are healthy options available. The canteen could even run special events such as a Vegetarian Day or Low-Calorie Desserts.
Look at what's in your vending machines and add healthier snack options.
Arrange for deliveries of fresh fruit and healthy snacks for the staff.
Mental and emotional
Offer access to counselling services for those under stress, depressed or anxious.
Arrange meditation and mindfulness classes.
Allocate a room specifically for silent meditation/ chilling.
Offer opportunities for clubs such as bridge or chess, as well as physical fitness clubs.
Distribute wellbeing freebies or discounts e.g. for cinema tickets, spa days or meals out.
Monitoring and assessing
Arrange free health checks for all staff on an annual basis.
Encourage staff to "know their numbers" (e.g. blood pressure, cholesterol, blood glucose and percentage body fat) and work to improve them.
Start a Wellbeing Programme in Your Company
You're not expected to implement everything on the above list. Talk to your own people about what they'd like and what they feel would help their work-life balance.What you choose to offer will depend on the feedback and input you get, the size of the organisation and your budget. However large or small your business, whether your employees are office- or factory based, on the road or jetting off abroad, there is always something you can do to encourage greater health and wellbeing for your staff.

The important thing is to get started. Start small, measure often, and refine along the way.
Fine-Tune Your People Skills and Transform Your Business. Download: The Business Leadership Toolkit.