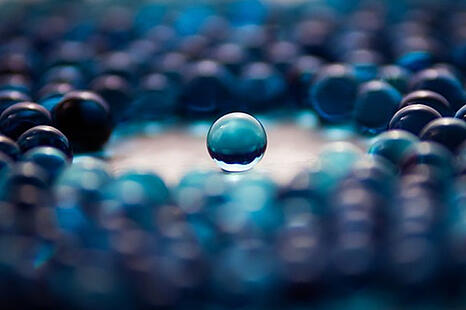 95% of all companies do not even know what their competitive advantages are. Much less are able to communicate a clear reason for why customers should choose their product or service. Vistage Speaker Jaynie Smith states that "this isn't just true for small to medium sized businesses" - large companies also have it wrong. The trouble is that most business leaders are carrying on with business as usual, not realising that they are doing themselves, their staff and their customers a disservice. So, it is likely that you are too!
Let's reflect on what your competitive advantage is currently. In the video below Jaynie Smith asks business leaders to answer this one simple question:
"Why should I buy from you and not your competition?"
Take a few moments to consider your answer to this question and write it down. If you are going to watch the video below please write yours down now. It will help you to be more objective and give you the opportunity to reflect more purposefully in the long run.
Are you happy with this statement? Does it make sense? Would you buy from you?
First things first, if you can write it down, congratulations! Jaynie would be suitably impressed. She recently asked a room of 250+ successful business leaders this question and suprisingly many could not answer (at least not as confidently as you would expect). Notably, by the end of the session those who did answer, had also discovered that they should and could make some significant improvements.
If the business leader is struggling to illustrate their business' value with clarity, purpose and conviction, we must assume that that their staff are also strugglng. Jaynie always asks; "How can your sales team compete without this information?" The reality is that they can't. If they are unable to sell on value your sales people will inevitably fall onto price as your differentiator.
So, what can you do next?
In this video from our recent Vistage Open Day event, Jaynie explains how making changes to your competitive advantage will be the single most important component to improving your business. Watch the video below and discover what you can do to make a difference to your business.
"Regardless of your product or service offering – if you cannot do this effectively, your business is missing the opportunity to maximise sales close rates, market share and brand awareness."
Give your competitive advantage a reality check and watch the video now:
Key considerations:
Do we want price to be the differentiator in our business?
What is competitive advantage?
If you don't value what you bring to your customers, they won't either!
Objective vs subjective value - learn to measure yours.
Build and nurture your relationships around value that matters to them.
Find out more about Jaynie and access some excellent free resources (including her book) here.