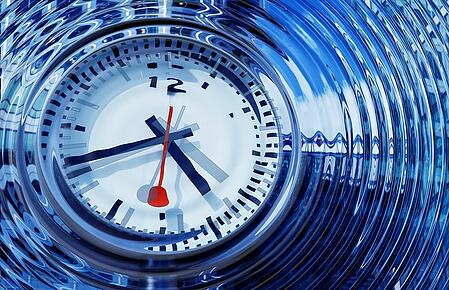 The most successful business leaders seem to be able to achieve so much in the same amount of time as the rest of us. They are taking their company from strength to strength, somehow prepared for any twist of the unexpected. Year on year they deliver excellent strategic plans with the foresight (and courage!) to adjust their course of action in order to avert potential disasters. They always seem to be ahead of the game.
But, how do they do this?
– Simply put they have enough time to focus on the bigger picture.
For many of us, as MDs and business owners we find that we just don't have the time to step back and cast our eye across the landscape of opportunities that is in front of us.
Instead we are acting as good executives or managers with lots of activity and shorter term action plans, tending to spend most of each day reacting to emergent events rather than controlling what happens next.
Let's not dismiss this course of action, it can be necessary in the short term and often it will do for now. But let's be realistic, are you focusing too much on the day to day running of the business to the exclusion of the future? I like the expression "You should be working on the business rather than in it".
Give yourself some time to become a better leader by breaking bad leadership habits and effectively organising your time.
Here are ten specially prepared review questions to make sure you're doing everything that you can.
1. Have you made a master list?
This is a list of everything you need to do, or want to do, written down in one place. You don't know (yet) when you're going to do these things, but at least you have control of the raw material for planning your time! Watch any successful leader and you'll see that they write everything down – every idea, every action that's needed.

2. Are you doing a jobs to do list at the end of each day?
A jobs to do list (maximum ten items) focuses you on what's important as you fight your way through the day, and the best time to write this is at the end of each day rather than the beginning, because it captures all the loose ends while they are still fresh in your mind, and gives you closure on your day, so that you can enjoy the evening, leaving work behind you. You are safe in the knowledge that you will be starting the next day in control.

3. Are you saying no enough?
As a target you could save at least one hour per week by saying no. Saving just one hour per week gives you a whole week per year to save for important thinking time, or for doing things before they become urgent.
4. Are you negotiating occasionally (over when, how long, where, who etc) to save a bit of time?
For example you could agree to do the presentation if they prepare the numbers, to spend only an hour on a meeting, to have the meeting at your office rather than theirs, or to do it this time on the agreement that they make notes so they can do it next time. Objective: save an hour per week, which adds up to a week per year for more important things.

5. Are you delegating a bit more than you used to? (if you have people to delegate to!)
Delegating is a constant challenge – give away more and more, trust people more, build them up so you can give them more, so that you can have more time for higher level thinking and doing. Always be pushing yourself – "Could I have delegated that? If not, why not?".
6. Have you improved your systems at all?
- i.e. found quicker ways to get repeating jobs or timewasters done. Any repeating problem is a waste of you, and you should create a system for preventing it or dealing with it – and then if necessary delegate the running of that system. You are there for your creativity, not for your repetitive work rate.

7. Have you learned anything new about Excel? (if not, ask someone expert to show you some ideas)
As a senior executive you don't need to know the details of how to create this kind of thing, and you certainly shouldn't be actually doing it, but it's good to know what's possible. Then you can say, for example, "Make me a pivot table each month that shows our profit by region against product type" - and this kind of management information will allow you to make better leadership decisions. Also, Excel allows you to trial systems which, if effective, can be built properly into your main information system.

8. Have you got a block of box 3 (not urgent, but important) time written into your diary most days?
Putting time aside in your diary encourages you to stop running in your reactive hamster wheel and take time out to think or plan, or maybe coach someone, or perhaps improve a system. Half an hour in your diary each day adds up to three full weeks a year! Defend this time against all who would steal it – it's the best and most productive bit of your day.

9. Is your diary less than half full so you have time for things that crop up?
Preparation for the unexpected in important because most of us spend at least 50% of our day on things that crop up unplanned, so if your diary is already 100% full for tomorrow, what will you do when extra things come up? You'll have to cancel something that was booked – and shouldn't have been. The unavoidable result of this is that once your diary is say 50 to 75% full you need to start saying no to things, and keep that time free for things that will come up.

10. Have you got a list of your goals written down for the year and for your life?
Goal setting is important because without it you will drift, and wonder why you have ended up somewhere you don't want to be. Goals allow you to know what's a priority, because if it doesn't move you towards at least one of your goals, it's not important.

Leadership is often the first thing to get squeezed when time is short.
If you use these questions to review how efficient you are then you should be able to free up more of your time and then be able to focus on discovering opportunities and delivering real results in the longer term.
Chris Croft is a Vistage Speaker, he runs a series of excellent workshops for MDs, business owners and executives. He goes further into the practicalities of how to make these happen in his Vistage session Time Management From The Top.
You may also like: