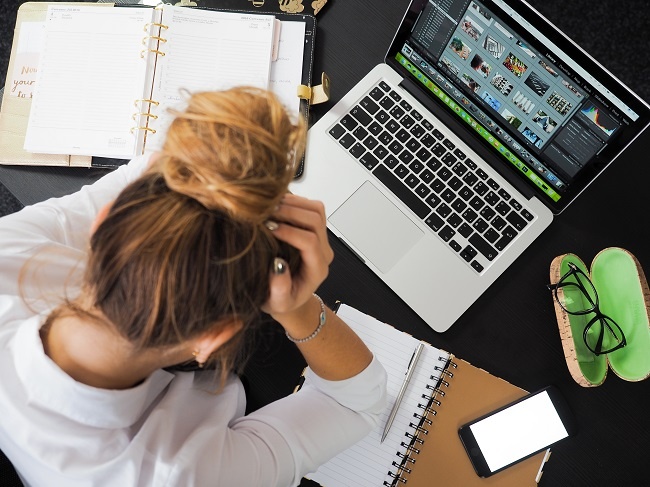 In January, research by CV Library revealed that 84.4% of UK workers were looking for a new job, with 35.8% stating that they disliked their current role. The ONS says one in ten Britons see themselves as "over-employed", or working more hours than they want. The UK saw a record number of new startups in 2016, demonstrating an increased desire for autonomy and a better work/life balance.
With these factors in mind, the challenge for employers is not just to attract new employees, but to retain them too, via successful talent management. The only way to do so is to create an environment that engages, excites and encourages your existing and prospective employees - so here are five things at the top of their wish lists for 2018.
Clear leadership
Mercer's Global Talent Trends Study reveals that 46% of UK employees say "leaders who set clear direction" would most benefit their work situation. In times of uncertainty, workers need to be sure that their bosses are strong, supportive and effective enough to navigate their way through.
'Clear leadership' can mean different things to different businesses. Not every SME owner is a natural leader, but mentoring and hiring strong managerial staff can compensate and give your people the direction they need.
Those who can demonstrate verbal discipline and build a culture of trust are well on their way to success. This focus on trust is explained well by Vistage speaker and author of The Trusted Executive John Blakey, who lays out nine leadership habits that inspire trust: developing these habits can demonstrate clear leadership, to employees and the public alike.
Work/life balance
34% of British employees are dealing with anxiety, depression or stress. Over a third of the UK population regularly gets under six hours of sleep per night, with sleep-deprived workers costing the UK economy £40 billion per year in lost productivity.
Stress, a lack of sleep, working too many hours, taking work home and poor eating habits all impact negatively on an employee's work/life balance. That makes them more likely to quit - or act as if they already have, becoming a toxic presence in the workplace.
This balance can be improved in a number of ways. Opportunities to work from home, encouraging exercise (and even offering gym memberships), free mindfulness and time management courses, flexible working, banning employees from accessing emails when on annual leave, and allowing job sharing are all among the well-being initiatives that can improve the situation.
Glassdoor's 2017 list of the top 20 UK firms for work/life balance is topped by Expedia, thanks to "their flexi-time policy and cloud-based technology which allows its employees to work remotely." Also making the list were Lookers (2nd), who offer between five and seven weeks' holiday to their employees each year which has proved to boost retention, and Homeserve (4th) and ARM (7th), whose sabbatical systems allow employees to take four weeks off every four years.
Development opportunities
A third of UK employees are dissatisfied with how their career has progressed to date, citing poor line management (39%), a lack of effective training (34%), and office politics (34%).
There are two issues at play here: the need for adequate management training, and the requirement for a defined path of development for employees themselves. Improved access to training - both internal and external - and a mapping out of career paths and timescales can make all the difference.
Microchip designer ARM Holdings also scored highly in Glassdoor's 2017 rankings. Their vice-president of people, Kirsty Gill, says, "We actively look to develop programs supporting women to rise up the engineering ladder and for our people to think about their career as an evolving journey rather than a fixed road." Investing in people can help a business in other ways too. An Oxford Economics report compares the $30,000 cost of a new hire to an average spend of $1,500 per employee for ongoing training, while a MENA poll from Bayt.com reveals that training could also lower staff turnover. 45% of respondents stated that training and development is the biggest driver of motivation, while ⅕ of professionals are seeking a firm that will develop their skills and offer training programmes and other learning opportunities.
More autonomy
While employees want more training opportunities and better leadership, they also want a greater level of autonomy. This autonomy, says research from the University of Birmingham, has a correlation with both increased well-being, and higher levels of job satisfaction.
Joan F. Cheverie, EDUCAUSE's manager of professional development programmes, describes autonomy as "the antithesis of micromanagement". Sustainable leadership and satisfied employees come from setting overarching goals and giving individuals the independence to find their own solutions, without overseeing them every step of the way.
Tracy Kellner, owner of the Provenance Food and Wine stores in Chicago, found her employees asking for more hours in the shop - something that was not possible. Instead, she gave them the chance to spend five to six hours each week working from home on projects such as company newsletters, social media and planning events. The solution gives employees a greater degree of autonomy, frees up Kellner's own time, and makes sure these oft-neglected tasks get done.
A focus on corporate social responsibility (CSR)
The 2017 Edelman Trust Barometer reveals that globally, trust in businesses, governments, NGOs and media is down. It's not just the public that can be affected by a company's focus (or lack thereof) on CSR, though. Boosting CSR can also boost employee engagement and motivation, but it has to be done in a way that's genuine and consistent throughout the business.
HR Magazine cites an example. A company with no office recycling policy, but an annual high-profile litter clear-up isn't operating consistently; it's chasing headlines. Brands who do get it right, though, include the likes of consultancy Ernst & Young, whose commitment to CSR includes a wide range of activities and initiatives. Their CSR efforts are divided into four areas: their marketplace (helping clients to tackle large scale issues), their workplace (going above and beyond to support employees in both work and well-being), supporting communities (investing in community and youth programmes and more, and by managing their environmental impact as a company.
Retaining great staff and saving new hire costs in a volatile market will always be a challenge, often dictated by the ever-changing shape of the employment market. Individual firms, however, can make a difference by focusing on what prospects and employees really want. To be successful, this change must come from the top, demonstrating managers' commitment to employee happiness, rather than paying lip service to current trends.