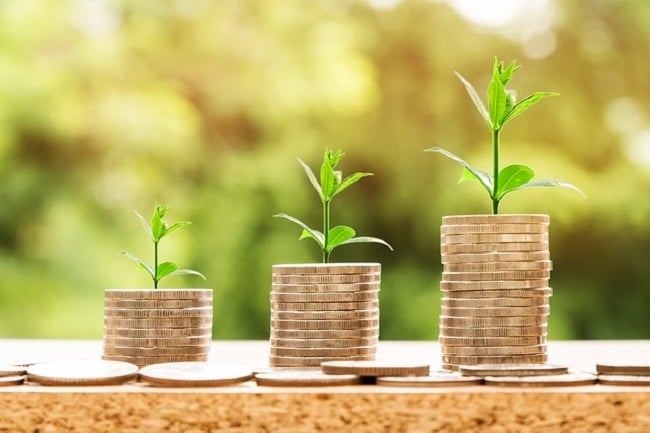 Defined as a business with an average annualised return of at least 20% in the last three years - and with a minimum of 10 employees at the start of the period - scaleup businesses are those that demonstrate amazing levels of growth. According to the ScaleUp Institute's Annual Scaleup Review 2018, the UK is now home to around 35,000 such businesses, contributing hugely to its economic growth and productivity.
At Vistage, we're focusing on what makes scaleups tick - investigating the sector's biggest challenges and helping (endorsed by the ScaleUp Institute themselves) the UK's scaleups to get ahead. Indeed, 35% of our members are scaleup businesses. We turned to Twitter to investigate the biggest challenges for scaleup business leaders.
What is the biggest challenge for scale-up business leaders?
Other? Leave us a comment#scaleup #scaleupbusiness #leadership

— Vistage UK (@VistageUK) January 14, 2019
46% of our 2,804 respondents cited maintaining a decent work/life balance as the biggest challenge, with a further 22% bemoaning talent acquisition, 17% saying that it was tough to keep the momentum going, and 15% finding marketing to be the biggest challenge.
Let's explore those responses in more detail.
Work/life balance (46% of the vote)
There's nothing a business leader wants more than to see their business flourish - but at what cost? Twelve-hour (or longer) days in the office, responding to emails 24/7, owning the responsibility for a rapidly expanding company - it can all take its toll. It's no wonder that mental health issues are prevalent among senior company leaders - but where can scaleup business owners get the support they need to ensure that they don't go off the rails?
The answer, for many, could be to turn to mentors - peers who have been there, done that, and lived through the same experiences. 55% of survey respondents in the Annual ScaleUp Review 2018 say that they have a mentor, and ScaleUp Institute-endorsed businesses like Vistage can help business leaders to obtain the right mentors, as well as network with peers to come up with solutions to the age-old work/life balance issue together.
Talent acquisition (22% of the vote)
In the 2018 report, eight out of ten ScaleUp Institute survey participants rank access to talent as the single most significant barrier to their future growth. The key future skills that scaleup business owners need are critical thinking (64%) and service orientation (44%), with many happy to consider apprentices if they had the right school/university connections.
Brexit could prove challenging for many, with 61% currently employing staff from the EU, and 66% saying that it is important that they can still hire EU staff in the future.
For Vistage members, access to talent is an ongoing concern: in our Summer 2017 SME Confidence Index, 47% cited talent management as their greatest worry for the future. Find out here what our members are doing to both attract and retain the best talent.
Momentum (17% of the vote)
Current growth is all very well - but can current growth levels be sustained going forward, especially given today's economic and political climate?
While 69% of scaleups think that it's realistic to expect their business to grow by 20% or more each year, these leaders themselves can sometimes be what holds a business back from reaching its full potential.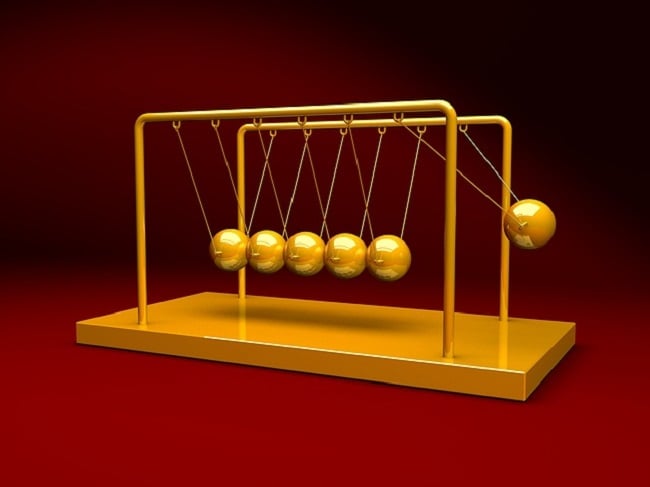 As a business grows, your leadership style needs to change, matching the demands of the changing company needs. Whether it's more strategic planning, greater delegation or hiring new mid-management, adapting and evolving will ensure you're not left standing still.
Marketing (15% of the vote)
As the leader of a small business, it's likely that you have started out doing absolutely everything yourself. But as your offering expands, your client base grows, your target market widens and the team you manage increases in size, it's vital that you focus your own efforts on the things you do best, and bring in the experts for everything else.
And that includes marketing. Whether you hire a dedicated in-house marketing expert or bring in contracted part-time support, qualified marketeers can ensure you have a solid strategy in place, identifying new opportunities, finding ways to generate more quality leads, raising average sales values (from both new and existing clients), improving conversion rates and more.
So there you have it. The biggest challenges to scaleup business leaders today, as voted for by almost 3,000 Vistage Twitter followers. Are there any other challenges that your scaleup business is facing? Let us know via Twitter.