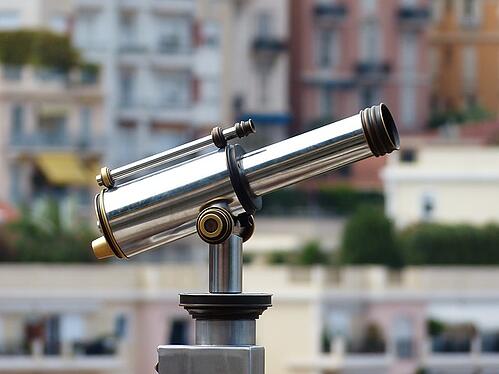 Working with CEOs and managing directors of fast-growing businesses, I am asked (in one form or another), "How can you help us to grow?" I am not sure if this is the right question, for a whole series of reasons.
It is easy as a business adviser to ask the question, "Where do you want to be in three years' time?" In practice, the answer is a little abstract for most, but it does give you an idea of the desired business trajectory.
The business is just a vehicle to deliver your personal income, and I deliberately emphasise the word 'personal'. An organisation's goals are nearly always about sales and profit. Turnover, profit, staff numbers, cash, customer numbers and so forth are what people like to talk about. But I would like to go back a step and ask you a few other questions, a few tougher questions...:
Why are you in business?
What is the purpose of your company?
What are your personal goals?
What kind of organisation do you wish to run?
Often we consider these questions when we are in start-up mode but then life takes over. After a few years in business, trying to push water uphill, we can forget why we started in the first place.

My point is that your organisation should simply be feeding your personal goals. End of.

The argument goes, 'this is my business... and it should be set up to deliver on my personal goals'. This seems obvious to me. However, how many advisers (or bankers or financiers or consultants or non-executive directors) actually ask you what your personal goals are?
So, why is that?
- Do we avoid discussing personal goals because it is too emotive? Or, because it is not rational, logical and measurable? I am not sure.

What I do know is that most owners and directors forget why they are in business. The personal goal might be any of the following:
To create a pension pot of £5m
To play golf with a handicap of 5
To put the kids through private education
I do not know what your goals are but too many CEOs and MDs forget why they started in the first place. Work becomes business as usual... and they forget that the achievement of personal goals is simply a consequence of achieving business goals. But most people forget this!

MDs and CEOs need to rediscover their 'Why'.

Finding your purpose, your reason, enables you to lock into your passion and enthusiasm. This is where you will find (or rekindle) your mojo. Too many executives simply lose the plot because they spend all their time running and growing their company and forget about why they are doing it.
What often happens next is that they build their company around themselves, they spend too much time working in the business and end up feeling like they are working harder than ever (yet not getting the work-life balance they strived for).

At a deeper level, going back and re-examining the 'why' helps create a more ethical/authentic organisation. A business that is more in tune with your personal values and one that has a heart, a personality, as opposed to simply being a money machine or job for life!

There is no point learning how to get to the top of the ladder as fast as possible if the ladder is leaning against the wrong wall. One needs to get back to basics and be clear about what we want out of our lives.
We all have a choice in what we do and what we do not do. That is why so many people choose to run their own company. The choices do not stop with this decision. That's when the choices start. And any choice must be informed by the end goal. As Steven Covey says, 'start with the end in mind'.

Of course your company is an all-embracing project, often a lifetime's work. However, that is no excuse for losing sight of why you are in business.

Ask yourself:

• What are your values in life?
• What are your priorities in life?
• What does success look like for you and why do you want it?
• Really, why are you in business?


Robert is a keynote speaker and the author of business best-seller 'Kick-Start Your Business' (foreword by Sir Richard Branson). His latest book is "Grow Your Service Firm"
More from Vistage: