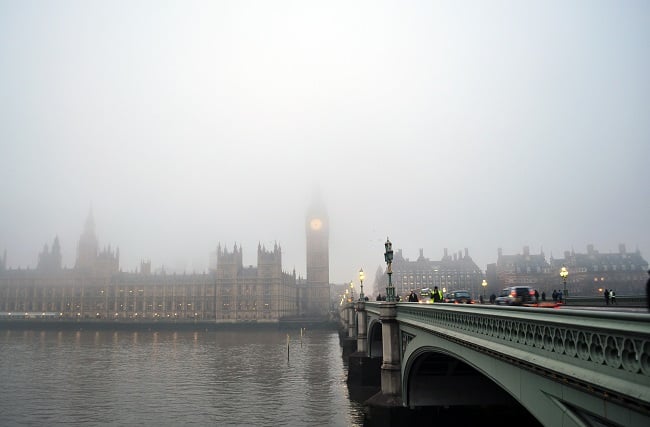 The results of the first Vistage UK-IRL Confidence Index of 2019 are in.
Every quarter we survey our members to find out which issues pose the biggest concern for their businesses – our way of 'taking the temperature' of the UK business sector.
But while the Index always throws up valuable insight, this quarter's report is especially significant – reflecting as it does an unsettled, uncertain Brexit economy.
With a deal just weeks away, what are leaders most worried about in their businesses?
Talent Management
Key concern: The major concern within talent management is - perhaps unsurprisingly - talent retention and engagement.
Why it's a concern: Since the UK's decision to leave the EU, the perception of the UK as a diverse, opportunity-rich place to work has shifted. A report from Deloitte shows that up to 47% of highly-skilled workers from the EU currently employed in the UK are considering leaving within the next five years. 21% of employees abroad now find the UK a less attractive place to work.
The falling value of the pound, potential changes to UK immigration policy and the fear that the UK is now less welcoming to EU citizens are all contributing factors. Add to this the fact that many workers are retiring and leaving the job market, and it's not hard to see how this shrinking workforce could impact businesses.
Both high and low-skill sectors including engineering, IT, agriculture and care work are already experiencing problems both with employment and retention. So, what can businesses do to mitigate this problem?
What you can do: All businesses should open up a dialogue with staff to hear their views and worries about Brexit. If you know what your employees concerns are, you may be able to offer assurances and allay those fears.
The UK employment landscape is guaranteed to look different, post-Brexit. Even if your business suffers no employment or retention issues, the same might not be true of your suppliers or clients. Ask yourself: if one of your major suppliers goes out of business, do you have a ready alternative to hand?
Planning forward will prevent you being blindsided by future challenges. Many larger businesses have appointed a dedicated Brexit person or Brexit team to be in charge of contingency planning. For smaller companies this may not be possible, but you could consider outsourcing this responsibility to examine your business and supply chain for weaknesses.
Further reading
Customer engagement
Key concern: Customer service is by far the most pressing concern within customer engagement, with most members citing it their number one business priority.
Why it's a concern: Harry Selfridge coined the phrase 'the customer is always right' back in 1909. His insight has never been more apt.
Get your customer service right and your customers will tell other people. Before the internet and social media, the rate at which this information could disperse was limited. Now it spreads at the speed of light, which is great - if your clients are saying good things.
Customer service has the power to make or break a brand. When Dr David Dao was forcibly removed from a United Airlines flight in 2017 due to the plane being overbooked, the video went viral, causing public outrage. People bombarded the company with #NewUnitedAirlinesMottos, while the company's share value dropped £1.4bn overnight.
With so many brands vying for market leadership, your business simply cannot afford to offer anything but excellent customer service. Get it wrong and you could lose a lot of money, or worse, your reputation.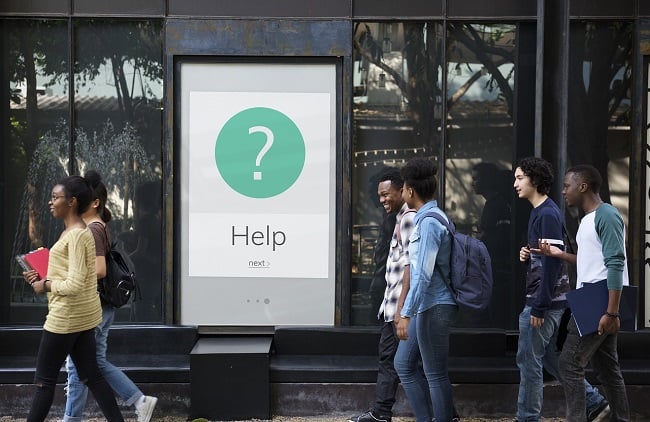 What you can do: To maintain excellent customer service, it must be an intrinsic part of your business' culture. Customer service is often treated as an afterthought or a 'nice to have' but it's as important as the way you treat your staff or the use of your company brand. Viewing your customer experience as a brand asset will add value to your brand equity and can itself become a USP in your sector.
Consider your customer journey and how you can add value at each stage. If a customer has made a purchase, for example, send them an email asking them to review the product or give feedback. Even if their feedback is negative, being transparent, open and responsive to criticism will reflect positively on your brand.
Further reading
Business operations
Key concern: Productivity and execution came out top in this category, ahead of both technology and infrastructure.
Why it's a concern: Figures from the National Office for Statistics show that annual growth in UK economic output fell to 0.2% in the third quarter of 2018, making it the weakest period since Q3 of 2016. The average German worker produces more in four days than a British worker does in five, and the UK now sits 15% below the other six members of G7.
The uncomfortable truth is that since the 2008 financial crash, the UK's productivity rate has never recovered; the rate of growth in productivity is at around one-tenth of pre-2008 average figures. Many believe that Brexit is exacerbating the problem.
With Westminster and Whitehall now busy preparing for Brexit, government plans to tackle the productivity problem have taken a back seat. And, while businesses have focused on employment, many have neglected to invest in productivity-boosting technologies, such as cloud computing – in turn driving down UK business investment more widely.
What you can do: Improved customer engagement is something all businesses can work on.
Gallup's 2017 State of the Global Workplace report found that only 11% of UK employees felt engaged at work, compared with 70% engagement at the world's most successful organisations.
When employees are engaged and happy, productivity rockets. An SMF study recently found that happy employees are 20% more productive than their unhappy counterparts. Why not start by finding out if your employees are happy at work? If they could be happier, what could you change to offer a more positive work environment?
Stripping away unnecessary hierarchical structures, offering employees more autonomy and responsibility, and supporting flexible working are all likely to improve workplace happiness and boost productivity. Adding incentives, perks and creating a culture of reciprocal respect and unity are all things that can make people actually want to come to work rather than reluctantly clocking in and out.
Technological investment can also make a difference. Simple tools like instant messaging and video conferencing all allow employees to work more flexibly, efficiently and comfortably – boosting happiness and productivity.
Further reading
Finance
Key concern: In finance, financial management is the biggest priority for our members, including budgeting, forecasting, metrics and reporting.
Why it's a concern: Financial management is a constant concern for businesses – but it assumes special importance in periods of economic instability. Should we leave the EU in a few weeks' time, it's unlikely to be business as usual – at least in the short-term.
In more certain times, the consequences of management decisions on profits and cash-flow can be severe and far-reaching. Brexit will magnify those repercussions.
As a business owner, ask yourself: How can you budget and forecast when you can't accurately predict what's about to happen? How do you know whether or not to invest in different parts of your business?
What you can do: While Brexit will undoubtedly rock the boat, financial planning in our global economy is always a challenge and fraught with unpredictability.
Changing market dynamics constantly cause demand and supply fluctuations as well as price shifts. How do we counteract this? Planning as much as possible is vital but agility is just as important.
Do you know the financial impacts of changes in your key business drivers? Can you revise forecasts and budgets quickly? Have you prepared for other outcomes? Being prepared to change direction is key to financial planning in trying times.
Further reading
Leadership
Key concern: Our members cited mission, vision and purpose as their top leadership concern.
Why it's a concern: Mission, vision and purpose aren't just a 'nice to have'; they're fundamental to the success of your business. A 2015 study by Deloitte found that 6 out of 10 Millennials chose to work for their current employers due to the latter's 'sense of purpose'.
Without these three elements, every aspect of your business, from productivity and workplace culture to staff retention and profits, will suffer.
To create an engaged, motivated and high-performing team, you need clarity on why your business exists. However, the real challenge comes in living your mission, vision and purpose. Anyone can write a mission statement, but setting an example and practising what you preach is another thing altogether.
When you have a clear vision of what you want to achieve and why you want to achieve it, you stand a chance of getting there. Without mission, vision and purpose it becomes tough to unify and align people towards a common goal.
What you can do: If you haven't formalised your mission, vision and purpose, make it a priority to do so. These are three distinct elements, so don't conflate them. Take time to define each one.
'Purpose' asks why your business exists (beyond financial gain); 'mission' covers what you do and who you're doing it for, and 'vision' is all about what you're trying to achieve and what that objective looks like.
As your purpose, mission and vision should hold true for your whole organisation, it makes sense to involve your employees in the process. If they are involved in developing it, they'll feel invested in it. Instead of only including management-level staff, pick a diverse mix across all departments and levels of seniority to get an accurate reflection of your organisation's existing values and beliefs.
Once you've established your mission, vision and purpose, it's up to you, the leader, to set an example by embodying those values and beliefs. If your vision is to 'correct the gender imbalance in engineering', how can you use that to excite and inspire people within the business as well as externally? How can you live that every day?
For vision, purpose and mission to truly make a difference they need to be part of the fabric of your business, a set of values and beliefs which spark passion and unity in you and your whole team.
Further reading:
With potentially tumultuous times ahead, it stands to reason that uncertainty over the future seems to be an overriding theme in our first Confidence Index of 2019.
Fear of staff shortages, financial uncertainty and plummeting productivity are valid and real, but with foresight and planning, they don't have to mean doom and gloom. Small and medium-sized businesses helped the UK economy recover in the wake of the 2008 financial crash. It will therefore be down to you do the same this time round.
With 22,000 members and 102 expert speakers, Vistage UK is the ultimate resource for business leaders. Find out how we can help you and your business.